iPhone X Supply Estimated to Remain Extremely Tight Until Next Year Due to Earlier Production Issues
iPhone X shipments to customers will total around 20 million units through the end of the year, suggesting availability of the smartphone will be extremely tight through the holiday shopping season, according to Nikkei Asian Review.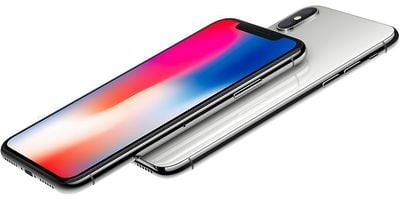 The reduction, said to be only half of Apple's originally planned amount for this year, is reportedly due to production issues with the iPhone X's new TrueDepth camera and 3D facial recognition system that powers Face ID and Animoji.
The good news is that Apple's manufacturers have supposedly improved their yield rate, but only towards the end of September. iPhone X is currently being produced at an estimated rate of 10 million units per month.
Apple is also believed to have already started negotiations with other manufacturers over additional production of certain parts, and there is a chance that output volumes could improve rapidly, according to the report.
Today's report echoes what we've heard a seemingly countless number of times from multiple industry observers.
Yuanta Investment Consulting analyst Jeff Pu, for example, originally estimated there would be 45 million iPhone X devices available to purchase. His latest prediction has 36 million units available through the end of the year.
KGI Securities analyst Ming-Chi Kuo also cut his iPhone X shipment forecast for the fourth quarter to 25-30 million units, down from 30-35 million. He expects 2-3 million units will be shipped into distribution channels ahead of the launch.
iPhone X pre-orders begin Friday at 12:01 a.m. Pacific Time on Apple.com, while the device formally launches November 3.