TrueDepth Camera System is Primary Reason for Slow iPhone X Production
Following a report claiming Apple's suppliers are shipping only about 40 percent of the components originally planned for initial production of the iPhone X, a new report suggests the TrueDepth camera is the primary bottleneck.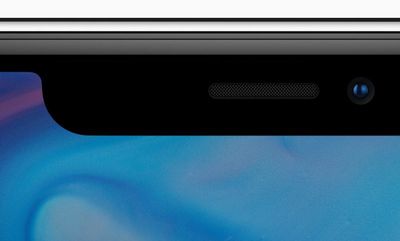 The word comes from KGI Securities analyst Ming-Chi Kuo, who said the facial recognition system is "far more complex" than those on competing devices, which is making it challenging for Apple to achieve mass production.
An excerpt from Kuo's research note obtained by MacRumors:
TrueDepth camera may be main production bottleneck of iPhone X ramp. The 3D sensing (TrueDepth camera) on iPhone X is composed of a structured-light system, time-of-flight system and a front-facing camera, which represents a far more complex structure than those of rivals. It will therefore be harder to achieve mass production. While we project iPhone X will see output ramp up meaningfully in mid/ late October, tight supply may only start to ease in 1H18F due to strong demand.
Kuo said shipments of iPhone X components will likely ramp up in mid to late October. Given pre-orders begin October 27, with in-store availability starting November 3, all signs point towards the iPhone X being in extremely short supply.
Kuo believes iPhone X pre-orders have the potential to exceed 40-50 million units, so it's clear the device won't achieve supply-chain balance for quite awhile.