iPhone X Supply Revised Lower Yet Again as TrueDepth System Still Faces Production Issues
A new report today yet again suggests that customers looking to get an iPhone X this year might face quite the challenge.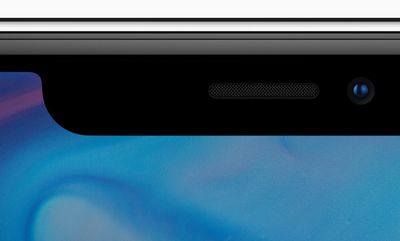 Jeff Pu, an analyst with Taipei-based Yuanta Investment Consulting, has cut his forecast of the number of iPhone X devices that will be produced this year from 40 million units to 36 million. It's the second time he has revised down his estimate, which originally totaled 45 million earlier this year.
The underlying reason is that Apple's suppliers are still struggling to perfect manufacturing of the iPhone X's TrueDepth camera and 3D facial recognition system, according to Japan's Nikkei Asian Review. We first heard about the production issues from KGI Securities analyst Ming-Chi Kuo a few weeks ago.
Multiple reports have claimed it has taken more time to assemble the TrueDepth system's so-called "Romeo" module than the "Juliet" module.
The "Romeo" module reportedly includes the dot projector that beams more than 30,000 invisible dots to create a precise depth map of your face, while the "Juliet" module includes the infrared camera that analyzes the pattern. Together, they help power new iPhone X features such as Face ID and Animoji.
Pu maintained his belief that the iPhone X will enter mass production in mid-October and begin to be shipped from China to the first wave of launch countries next week. iPhone X pre-orders begin Friday, October 27, just over two weeks from now. The device officially launches Friday, November 3.