Apple has leased additional office buildings in Santa Clara, California, and has started "a significant reconstruction" of the interior space, reports the San Jose Mercury News.
The two buildings under construction are located near the southeast corner of Kifer Road and Uranium Drive in Santa Clara, approximately six miles away from 1 Infinite Loop and five miles away from its new Apple Park campus.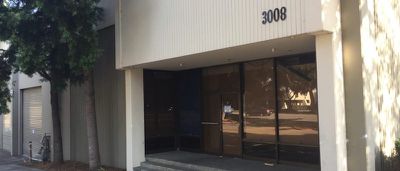 The technology titan wouldn't disclose the purpose of the work, but some industry watchers believe the company needs the space because it continues in hiring mode, which in turn requires more space.

"Apple is bursting at the seams," said Tim Bajarin, principal analyst with Campbell-based Creative Strategies, a market researcher.
The leases and construction were discovered in documents filed in early August with the Santa Clara County Recorder's Office, and an Apple spokesperson confirmed that Apple has leased the buildings.
One building measures in at 43,000 square feet, while the other comes in at 30,000 square feet, for a total of 73,000 square feet of office space.
Along with its two main campuses in Cupertino, Apple occupies many other office buildings in the surrounding areas in Santa Clara, San Jose, and Sunnyvale and has been expanding rapidly in recent years to accommodate its growing workforce.
Apple has leased several additional buildings in Santa Clara, encompassing more than a million square feet of office space, and it has purchased land for a massive office complex in North San Jose.