All Three 2017 iPhone Models Have Entered Volume Production Ahead of Expected September Launch
A new supply chain report today described strong July sales for component suppliers in the iPhone supply chain, hinting at an increase in momentum for production on the 2017 iPhones. Furthermore, sources speaking with DigiTimes have said that all three of the new iPhones -- the "iPhone 8," "iPhone 7s," and "iPhone 7s Plus" -- have now entered volume production.
The supply chain sources mentioned that there "will not be shortages" for the LCD iPhone 7s and iPhone 7s Plus, but supply for the OLED iPhone 8 "could fall short of demand," a sentiment we've been hearing for months. One of the major factors cited for this shortage is related to "high expectations" from users, which is expected to keep suppliers operating production lines in high gear and lead to record-breaking monthly and even quarterly sales volumes.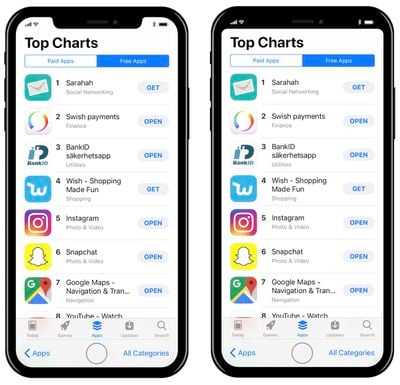 All of the three new iPhone models, including two TFT LCD and one OLED model, have entered volume production, said the sources, adding that there will not be shortages for the two LCD models, but the supply of the OLED version could fall short of demand due to high expectations for the model.
Specifically, main Apple suppliers Foxconn, Pegatron, and Wistron are believed to hit a sales high in the September-November period, due to shipments of finished iPhones predicted to "start gaining momentum" as soon as this month. In other recent production-related news, we heard about Samsung and its plan to operate seven OLED panel lines at full capacity in August, all of them dedicated to Apple's iPhone 8.
A recent investor note by KGI Securities analyst Ming-Chi Kuo mentioned that Apple will begin production verification tests on the iPhone 8 at the end of August, with mass production beginning in mid-September. Kuo further believed that Apple will announce all three iPhones simultaneously in September, as well as launching them for purchase all on the same day. As usual, the OLED iPhone 8 is predicted to be in short supply, and recent reports have suggested shipments between 2 to 4 million units will be available at launch.
Also shared today by Sonny Dickson (via 9to5Mac) are a few alleged images of each new 2017 iPhone. The images focus on the all-glass rear design of the devices, a rumor that's been circulating since the October 2016 for both the iPhone 8 and the LCD iPhone 7s and iPhone 7s Plus. The glass backs of the new iPhones will allow the devices to wirelessly charge when placed on a charging receptacle of some kind, similar to the Apple Watch's inductive charging feature.


The images show the large 5.5-inch iPhone 7s Plus, 4.7-inch iPhone 7s, and in-between 5.8-inch iPhone 8, which has a form factor near the size of the 4.7-inch iPhone and a screen slightly larger than the Plus models. The iPhone 8 will also have a vertically aligned dual lens rear camera to help boost augmented reality features, while the iPhone 7s Plus will retain the horizontal dual lens system of the previous generation.