Shipments of Apple's upcoming "iPhone 8" could be delayed because of low yield rates at assembly plants and a limited supply of OLED display panels, according to a report published on Tuesday.
DigiTimes cited industry sources predicting that the shipments could end up behind schedule because of the issues, despite chipset suppliers delivering parts early and an increased recruitment drive by companies in the assembly line.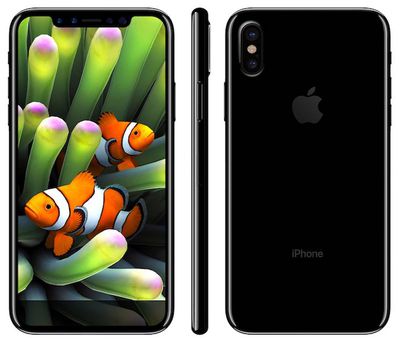 The latest speculation comes even though chipset suppliers have begun delivering related parts to the iPhone supply in the second quarter, and iPhone assemblers Foxconn Electronics, Pegatron and Wistron have been stepping up efforts to recruit more workers for their assembly lines in China, said the sources.
As covered previously on MacRumors, Samsung is the main supplier of display panels for Apple's 5.8-inch OLED iPhone, with Apple reportedly having ordered 70 million units from the company this year.
However, although Samsung Display has promised to fully support Apple with regards to the supply of OLED panels, DigiTimes' sources are now claiming only 3 to 4 million OLED-based iPhones will be ready for shipping before the new smartphones are unveiled at a product event slated for September.

Judging from the current supply of OLED panels, it will be difficult for Apple to ship up to 50-60 million OLED-based new iPhones in 2017, the sources indicated.
There have already been rumors suggesting the OLED iPhone will be in short supply when it launches, with the majority of the stock unavailable until later in the year, so today's report doesn't come out of the blue. However, the number of iPhones available at launch quoted by DigiTimes is the lowest we've seen so far.
Apple's so-called "iPhone 8" will be a radical redesign compared to previous handsets, with a glass body and edge-to-edge OLED display that includes an integrated Touch ID fingerprint sensor and a front-facing camera with 3D sensing capabilities, possibly for use with augmented reality software. The new iPhone is expected to be sold alongside upgraded (but standard) 4.7 and 5.5-inch iPhones.