Samsung Begins Running OLED Production Lines for iPhone 8 at Full Capacity
As we enter the season of iPhone production ramp-up stories, news out of Apple's supply chain today reports that Samsung Display is gearing up to operate seven of its next-generation OLED lines at full capacity in August, all of which are dedicated to Apple and the iPhone 8.
According to ETNews, the OLED ramp-up follows a series of inspections that Samsung made on each of the seven lines over the past few weeks in preparation for Apple's much-anticipated OLED-only iPhone 8. Samsung Display is the only supplier of OLED screens for the 2017 iPhone, and the manufacturer is said to see an increase from 15,000 panels per month to 105,000 panels per month following the full scale production increase.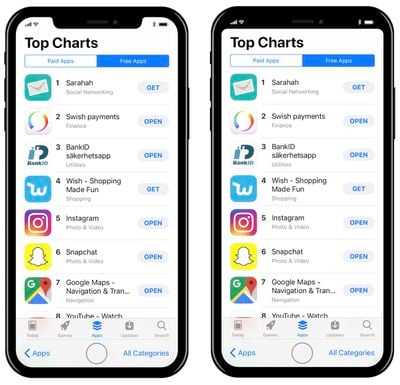 Samsung Display crafts multiple iPhone screens out of a single of its OLED panels, so if it keeps its production lines at maximum capacity with 100 percent yield, the supplier can produce 130 million 5.8-inch OLED iPhone screens in one year. Of course, the reality is that OLED is difficult to manufacture, and industry watchers believe that the yield rate for the Samsung Display OLED iPhone 8 line will be "at least" 60 percent. Multiple reports this year have pointed towards
production delays in the supply chain
, potentially leading to a
limited capacity iPhone 8 launch
.
While Samsung Display will be the sole OLED supplier for the 2017 iPhone, numerous sources have said that a new supplier -- LG Display -- will enter Apple's OLED supply chain in 2018. Apple is said to have invested $2.6 billion into LG Display to help the supplier get set up as a major OLED manufacturer for future iPhones, with Apple pressing LG to be ready as soon as next year. LG Display is also planning to invest $13 billion in OLED production over the next three years, continuing its dominance in the OLED TV screen market and specifically hoping to "make inroads against rival Samsung in smartphone displays."