All 2017 iPhone Models Said to Include Standard 5W USB-A Adapter, With Wireless Charger Sold Separately
Well-regarded KGI Securities analyst Ming-Chi Kuo this morning released a note for investors in which he made 10 predictions related to the three iPhones slated for release in 2017, including the elimination of Touch ID in the "iPhone 8."
We've now gotten our hands on Kuo's full note, and it includes several additional details that were not covered in our original post.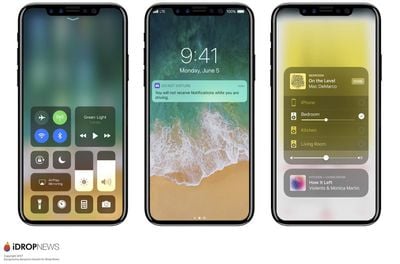 First and foremost, on the topic of Touch ID, Kuo's note clearly says the iPhone 8 will not support fingerprint recognition, a prediction some MacRumors readers thought was ambiguous in the first post based on the included wording. Direct from the note:
As the OLED iPhone will not support fingerprint recognition, we think it may have to rely on facial recognition to ensure security. As such, we believe Apple (US) will be very demanding as regards the quality of 3D sensing, thereby increasing the difficulties in hardware production and software design.
Kuo's claim has since been backed up by Bloomberg in a report suggesting Touch ID will be replaced by advanced facial recognition technology in the iPhone 8, lending more credence to Kuo's prediction.
A second tidbit suggests the iPhone 8 and its companion devices, the "iPhone 7s" and the "iPhone 7s Plus" will all adopt glass bodies with metal frames to facilitate WPC-standard wireless charging functionality. WPC-standard refers to the Wireless Power Consortium, which supports the Qi wireless charging functionality built into many Android devices.
According to Kuo, wireless charging will be enabled through an optional accessory that will be purchased alongside the new iPhones -- it won't be a default feature available out of the box. Qi wireless charging is in line with rumors that have predicted the iPhone 8 will support inductive charging rather than a true wireless charging feature.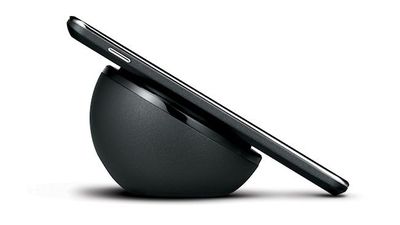 An example of a Qi wireless charging solution


Kuo also believes that while the iPhone 8 will include an embedded USB-C power delivery IC for higher charging efficiency, it will continue to ship with the same 5W power adapter equipped with a USB-A port that's included with iPhones today. A USB-A to Lightning cable will also be included as a standard accessory.
That deviates from a prediction made by Barclays analyst Blayne Curtis, who last week said the iPhone 8 would come bundled with a 10W power adapter with a USB-C connector.
Kuo's final prediction has to do with the RAM in the three new iPhone models. The first post said that the 4.7-inch iPhone 7s would include 2GB RAM while the 5.8-inch OLED iPhone 8 and 5.5-inch iPhone 7s would include 3GB RAM, but what was left out is that he also believes the DRAM transfer speed of the three new models will be faster than the iPhone 7 by 10 to 15 percent for better AR performance.
The rest of what Kuo had to say is available in the post we shared this morning, covering predictions like limited color options, 3D sensing for facial recognition, 64 and 256GB storage options, an improved speaker system, and possible supply shortages.