Apple Working on 'Enhanced Siri' Capabilities for Next-Generation iPhones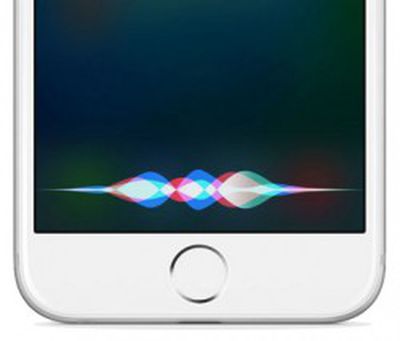 A collection of the world's top-selling smartphone makers, including Apple, Samsung, Huawei, LG, and Xiaomi, are all planning to double down on artificial intelligence features on handsets launching this year, and beyond.
According to industry sources (via DigiTimes), the companies are hoping an improvement to AI assistant capabilities will "ramp up market shares in 2017."
For Apple, that means the company is gearing up to add in an "enhanced Siri" to next-generation iPhone devices, although it's unclear whether that means the upcoming 2017 iPhone 8, or another model launching after this year. It's not specified what exactly an enhanced version of Siri will be able to accomplish, but an overall improvement to voice recognition and better contextual understanding of user requests might be part of the update.
DigiTimes' report specifically references Apple's acquisition of machine learning and AI startup Turi last August as a way that the company intends to bolster Siri's reliability with consumers, "as well as the market share" over other AI assistants like Amazon's Alexa, Microsoft's Cortana, and Google Assistant.

Smartphone vendors, including Apple, Samsung Electronics, Huawei, LG Electronics and Xiaomi Technology, are likely to introduce models featuring AI (artificial intelligence) applications as a means to ramp up market shares in 2017, according to industry sources.

Apple acquired Australia-based machine learning startup Turi in August 2016, aiming to further strengthen the functionality, as well as the market share, of its Siri intelligent personal assistant. Meanwhile, market sources have also indicated that Apple's next-generation iPhone devices are likely to come with enhanced Siri.
In terms of competition, Huawei -- as the third-largest smartphone maker in the world -- is reportedly ready to battle Apple and Samsung, with AI as a leading feature. Huawei recently launched the Mate 9 in the United States with Amazon's Alexa voice assistant pre-installed, giving users an easier way to navigate the smartphone, and representing its first move in the fight to overcome Apple and Samsung in the AI space.
Google last year launched its Google Pixel smartphone with Google Assistant, and other smartphone vendors have already been looked at to promote adoption of the Assistant, including Xiaomi. In a comparison video that pitted Siri against Google Assistant, YouTuber Marques Brownlee ultimately discovered that while Siri gave him more information, Google Assistant was the more personable and enjoyable AI experience.
Samsung is believed to be launching the Galaxy S8 sometime in Spring 2017 as an attempt to put the Note7 in the past for good, and the new smartphone is currently rumored to include an AI assistant named Bixby, "which is likely to become a main feature of Samsung's next-generation flagship model," according to industry sources.
LG is said to be in talks with both Google and Amazon to leverage each company's voice assistant in LG products, including the addition of Alexa into a collection of LG home appliances, as well as its upcoming smartphone the LG G6.
AI assistants have become increasingly popular over the past few years, and Apple has only gained competition in the space as Siri remained largely unchanged over the past few iOS updates. The company is rumored to be launching an Echo-like speaker as well, which would place Siri as a constant present in the user's home and include the ability to play music, get news headlines, and more, without needing to interact with their iPhone. In response, last year it was reported that Amazon is working on an updated Echo with a 7-inch touchscreen to "fend off competition" from Apple and Google Home.