Stanford University has opened up submissions to faculty members for an Apple Watch Seed Grant, an inaugural program "focused on innovative uses of the Apple Watch in healthcare" (via Cult of Mac). The program is designed to "stimulate and support" the creation of new uses for the Apple Watch in the healthcare field, an area that Apple has long been a proponent of since the wearable launched in 2015.
In total, up to 1,000 Apple Watch devices will be offered through the seed grant program, which is being given $10,000 in funding and run through Stanford's all-new Center for Digital Health within the School of Medicine. The CDH's proposal notes mention that while 1,000 Apple Watches will be given out in total, depending on the project proposals that get accepted, a higher or lower allocation of devices may be provided.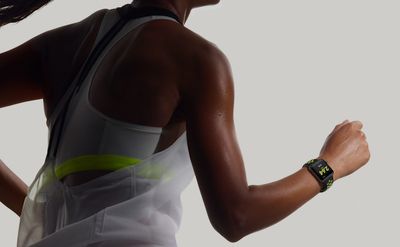 Submissions are open to a select group of Stanford faculty members and close February 26, while the study as a whole will run for one year beginning April 2017. The goal of the program is to use either the Apple Watch's activity tracking or communication features to see how the device can make a change in healthcare:

"The Apple Watch must be integrated into an overall program or study design where: 1) the sensing capability of the Watch (activity, heart rate, and/or raw accelerometer data) is used to measure the progress of an endpoint relevant to the study population; or 2) the communication/notification features of the Watch are used to drive behavior change/coaching (investigators must use an iOS app with a Watch app extension or design a workflow where push notifications can be delivered to the Watch).
The Apple Watch has been a representative of Apple's push into health initiatives for nearly two years now, from the debut of the original device and the Activity Rings in 2015 to the announcement of the fitness-focused Apple Watch Series 2 last September. The Apple Watch is just one part of Apple's health initiatives, however, which consists of the Health app, HealthKit and CareKit, and a collection of company acquisitions and talent hires that highlight its desire to merge health and wellness with technology.
On the eve of the Apple Watch's launch Apple CEO Tim Cook described services like ResearchKit and the Health app as "significantly underestimated" sections of the technology market. When asked about the "next frontiers" in product development, Cook described health initiatives, and all of the progress made by Apple to provide detailed analysis of a user's well-being, as "the biggest one of all."