New MacBook Pros Said to Launch in 2017 With Price Cuts and Up to 32GB of RAM
KGI Securities analyst Ming-Chi Kuo has released a new research report outlining why he's upbeat about MacBook growth in 2017. Kuo expects price cuts for both new and existing MacBooks in 2017 coupled with a refresh that adds support for 32GB RAM and more, bolstering his belief in the MacBook line next year.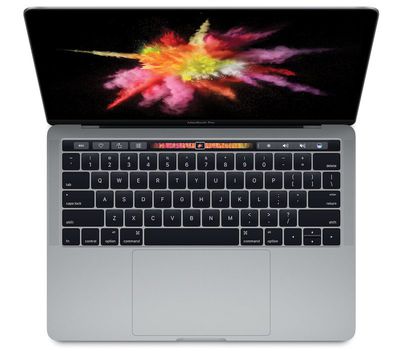 Kuo cites Apple's tendency to price "major-upgraded models," like the original MacBook Air and MacBook Pro, higher near the initial launch "before undergoing in price cuts in the following year" as precedent for price cuts in the second half of 2017. He also believes that the ecosystem for USB-C devices and software that takes advantage of the Touch Bar will become more mature, making it more enticing for users.
Finally, Kuo expects refreshed MacBooks Pros to be launched in the second half of 2017 with support for 32GB of RAM. However, Kuo says this is dependent on whether Intel launches Cannonlake processors on time.
(3) the new MacBook to be launched in 2H17 may support 32GB DRAM, eventually attracting more core users; this depends on whether or not Intel ships Cannonlake CPU on time in 2017, which features 15-25% less power consumption of LPDDR 4, versus the existing LPDDR 3. If Cannonlake doesn't enter mass production as expected, the new models launched in 2H17 will adopt Coffee Lake, which continues to adopt LPDDR 3, and maximum DRAM support will also remain unchanged at 16GB.
Many customers have been upset that the new MacBooks, which run more energy efficient Skylake processors, continue to max out at 16GB of RAM and cost more than previous-generation models. For instance, the entry-level 13-inch MacBook Pro with a Touch Bar starts at $1,799, $500 more than previous-generation models.
Apple marketing chief Phil Schiller, in an email to MacRumors reader David, explained that for Apple to make a notebook with support for more than 16GB of RAM, it would have to use a memory system that consumes too much power. Regarding price, Schiller said in an interview that affordability is "absolutely something we care about" but that the company designs for experience rather than price.
While Kuo expects price cuts for new and existing MacBooks, like both the 12-inch MacBook and the new MacBook Pros, it's unclear whether he expects Apple to offer support for up to 32GB of RAM for the 12-inch MacBook in addition to the MacBook Pros.
Update: As pointed out by Ars Technica's Andrew Cunningham and others, Kuo's outline of chip possibilities does not match up with what is known from leaked Intel roadmaps. Intel is not planning MacBook Pro-class chips in the Cannonlake family at all, and Coffee Lake chips aren't arriving until 2018.