Apple's Phil Schiller: 'We Don't Design for Price, We Design for the Experience'
Following the launch of the redesigned MacBook Pro, CNET has published an interview with Apple executives Phil Schiller, Jony Ive, and Craig Federighi, highlighting some of the design decisions that went into the new machine.
The contextual OLED Touch Bar on the new MacBook Pro, which is its key feature, has been in development under the direction of Jony Ive for at least two years, and according to Ive, it "marks a beginning" of a "very interesting direction" for future products.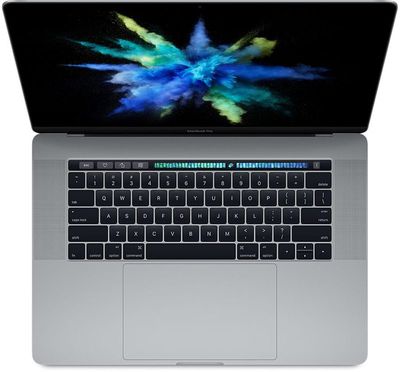 Apple's new MacBook took so long to develop because the company didn't want to "just create a speed bump," aiming instead for something that's a "big, big step forward." Apple marketing chief Phil Schiller says the MacBook Pro will allow Apple to "create many things to come," some of which "we can't envision yet." He also said Apple isn't driven by a calendar, but is instead aiming to create "new innovations" in the Mac line.
Many customers are unhappy with the high price of the new MacBook Pro models, something Schiller addressed in the interview. An entry-level 13-inch MacBook Pro with a Touch Bar costs $1,799, a full $500 more than previous-generation models, and 15-inch models start at $2,399. Schiller says Apple cares about price, but has to design for experience rather than cost.
Affordability is "absolutely something we care about," Schiller says. "But we don't design for price, we design for the experience and the quality people expect from Mac. Sometimes that means we end up at the higher end of the range, but not on purpose, just because that's what it costs."
The MacBook Pro's Touch Bar doesn't signal a future move into touchscreen Macs, something the Apple executives made clear. A Mac with a touchscreen isn't "particularly useful," Ive said, while Schiller said Apple investigated the possibility of converging iOS and Mac devices but decided against it.
"We did spend a great deal of time looking at this a number of years ago and came to the conclusion that to make the best personal computer, you can't try to turn MacOS into an iPhone," Schiller says. "Conversely, you can't turn iOS into a Mac.... So each one is best at what they're meant to be -- and we take what makes sense to add from each, but without fundamentally changing them so they're compromised."
Both Federighi and Schiller believe the laptop is a form factor that's going to be around for a long time. "As far as our eyes can see, there will still be a place for this basic laptop architecture," Schiller said, pointing out that it's been useful for the past 25 years.
Apple's 13-inch MacBook Pro model with no Touch Bar is available for purchase starting today and will deliver in just a few days. The new 13 and 15-inch models that do include Touch Bars are available for order, but won't ship until mid-to-late November.
Along with a Touch Bar, Apple's new MacBook Pros feature upgraded processors, new graphics capabilities, improved displays, faster SSDs, Thunderbolt 3 support, and 10 hour battery life.
CNET's full interview, which also focuses on the history of the Mac notebook lineup, is well worth checking out.