Apple is close to signing 21-year-old Raheem Sterling, a skilled forward for Premier League's Manchester City F.C. and England's national football team, as a global ambassador, according to British newspaper The Sun.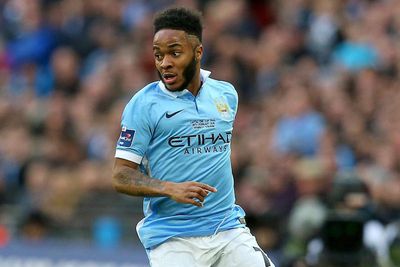 Manchester City forward Raheem Sterling (Image: PA:Press Association)
Sterling, who has not played since suffering a groin injury in a match against Manchester United on March 20, will join the likes of American professional tennis player Serena Williams, FC Barcelona forward Neymar, and Golden State Warriors star
Stephen Curry
as brand ambassadors for Apple.
Sterling will earn around £250,000 per year from the deal, which is contingent upon him returning from injury in time for the Euro 2016 championship in France. Fortunately, his imminent return appears likely, as local media reports claim the winger could resume play as early as this weekend versus Chelsea.
The report claims that Sterling "has been lined up to be the figure-head of Apple's promotional work around the European Championship this summer," which could involve Apple or Beats television commercials and product endorsement, predominantly in the United Kingdom. Euro 2016 takes place between June 10 and July 10.