Apple Partnering With American Express to Bring Apple Pay to Canada, Australia, Spain, Singapore and Hong Kong
During today's earnings call for the fourth fiscal quarter of 2015, Apple CEO Tim Cook announced a partnership with American Express that will bring the Apple Pay to customers in "key global markets."
Under the partnership, Apple Pay will be available to eligible American Express customers in Canada and Australia later this year, and access will expand to Spain, Singapore, and Hong Kong beginning in 2016.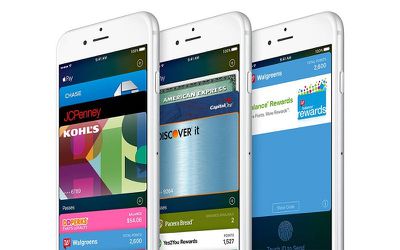 Since its launch in the United States in 2014, the international rollout of Apple Pay has been slow. Customers in the United Kingdom gained access to Apple Pay in July, but aside from the U.S. and the UK, Apple Pay has not yet expanded to additional countries.
It is not clear when other banks and credit card companies in Australia, Canada, and other above listed countries will begin accepting Apple Pay, making the initial Apple Pay rollout in those countries somewhat limited.