Video game developer and digital distribution company Valve began sending out emails to customers who pre-ordered its new streaming device, the Steam Link, over the weekend, apologizing to Mac users that the box won't function with Apple's ecosystem at launch. The company has begun shipping the initial wave of pre-orders to customers, but cited "temporary software issues" that prevent it from fully supporting the Mac line out of the gate.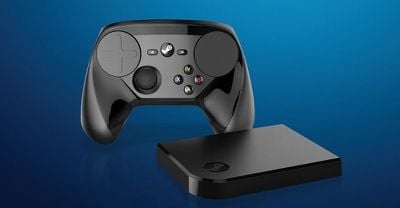 The $49.99 Steam Link is a set-top box for the living room that connects users to Valve's Steam platform by streaming content from a PC and into a more traditional console environment. To support the thousands of games that are meant to be played on a mouse and keyboard, the company also launched the Steam Controller for $49.99 alongside the Steam Link. Unfortunately for Mac users, the controller is also incompatible with the Apple line at launch, but Valve hopes the issue to be resolved in "the next few weeks."

Unfortunately, there are some temporary software issues that prevent the hardware from functioning with Macs. We expect these problems to be resolved as we update firmware and drivers over the next few weeks. The Steam Link currently doesn't stream from Macs. An upcoming update will add full support for streaming audio, video, and controller input.

The Steam Controller doesn't currently support gamepad emulation on Macs. If you opt into the Steam Beta client, keyboard/mouse emulation will be functional. We expect gamepad emulation to become functional within a few weeks. We want to apologize for the delays in providing full functionality for the Mac platform. We're doing everything we can to resolve the issues.
Due to the snafu, Valve is providing Steam Link and Steam Controller early adopters who planned on streaming from a Mac with the compensation of a free download of the $99.99 Valve Complete Pack. The Complete Pack not only includes the entire back catalog of the company's history -- including games like Half-Life, Counter-Strike, Portal, and all their sequels -- but promises future Valve titles will be available to download free of charge. Still, those Mac users who want to send back their Steam Link and Controller will be able to keep the Complete Pack if they choose to do so.
Thanks, James!