'Hey Siri' Event Roundup: iPhone 6s, iPad Pro, New Apple TV and More
Apple was on stage at the Bill Graham Civic Auditorium in San Francisco today to announce several new products, including the iPhone 6s and iPhone 6s Plus, iPad Pro, iPad mini 4, fourth-generation Apple TV and new Apple Watch bands and finishes. It also announced that iOS 9 and watchOS 2 will be released on September 16.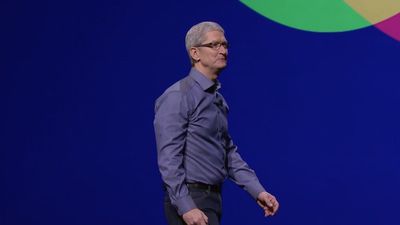 MacRumors provided coverage of the September 2015 event with a live blog and articles, in addition to sending out updates through our real-time Twitter account MacRumorsLive. For those that missed out on the action, or need a refresher, this roundup provides a closer look at today's announcements.

iPhone 6s and iPhone 6s Plus
- Design: iPhone 6s and iPhone 6s Plus look the same as the iPhone 6 and iPhone 6 Plus, with 4.7-inch and 5.5-inch screen sizes respectively, although Apple did make the switch to stronger ion-strengthened glass and slightly thicker Series 7000 aluminum. A new Rose Gold color option was introduced to the iPhone 6s lineup alongside existing Space Gray, Silver and Gold models.


- 3D Touch: 3D Touch builds upon both Apple's patented Multi-Touch and pressure-sensitive Force Touch technologies, enabling users to make "peek and pop" gestures on the screen with their fingers to access actionable shortcuts or preview content, such as text messages, flight information, calendar appointments and more.
-
A9 Chip
: iPhone 6s and iPhone 6s Plus are powered by a 64-bit Apple A9 chip and embedded M9 motion coprocessor that deliver up to 70% faster CPU performance and up to 90% faster graphics compared to the A8 chip inside the iPhone 6 and iPhone 6 Plus.
- Improved Cameras: iPhone 6s and iPhone 6s Plus have 12-megapixel rear-facing iSight cameras with 4K video recording (3840x2160) and 5-megapixel front-facing FaceTime cameras with display-based Retina Flash. Optical image stabilization is now available for both photos and videos, but remains limited to the iPhone 6s Plus.
- Faster Touch ID: iPhone 6s and iPhone 6s Plus have a second-generation Touch ID fingerprint scanner that is up to two times faster compared to Touch ID on previous iPhones.

Pricing and Availability:

iPhone 6s and iPhone 6s Plus start at $199 and $299 with a new two-year contract respectively. Alternatively, the iPhone 6s and iPhone 6s Plus will start at $649 and $749 respectively when purchased outright.
Financing and lease programs that break the full price down into monthly installments are available from AT&T, Verizon, Sprint, T-Mobile and many other carriers. Apple also introduced a new iPhone Upgrade Program aimed at customers who upgrade their iPhone each year.
The prices listed below are in U.S. dollars.
iPhone 6s
- 16GB: $199 (On Contract), $649 (Full Price)
- 64GB: $299 (On Contract), $749 (Full Price)
- 128GB: $399 (On Contract), $849 (Full Price)
iPhone 6s Plus
- 16GB: $299 (On Contract), $749 (Full Price)
- 64GB: $399 (On Contract), $849 (Full Price)
- 128GB: $499 (On Contract), $949 (Full Price)
iPhone 6s and iPhone 6s Plus pre-orders begin on Saturday, September 12 at 12:01 AM Pacific ahead of a Friday, September 25 launch in the United States, Australia, Canada, China, France, Germany, Hong Kong, Japan, New Zealand, Puerto Rico, Singapore and the United Kingdom. The new iPhones will be available in over 130 countries by the end of the year.

MacRumors Coverage:
- Apple Announces iPhone 6s and iPhone 6s Plus With A9 Chip, 12MP Camera & 3D Touch
- New Docks and Cases Confirmed for iPhone 6s and iPhone 6s Plus
- Apple Announces iPhone Upgrade Program for Annual iPhone Purchasers
- Apple Introduces Moving 'Live Photos' for iPhone 6s and iPhone 6s Plus
- Apple Discontinues Gold Color Options for Older iPhone 6, 6 Plus, and 5s

New Apple TV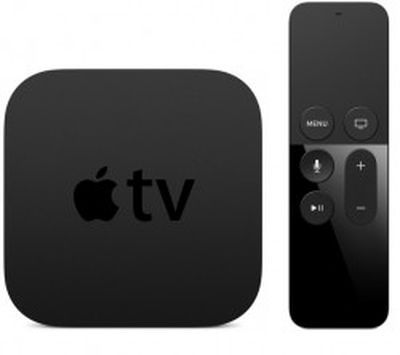 The fourth-generation Apple TV is a significant overhaul of the set-top box that aims to greatly improve the current TV experience. The new Apple TV features a redesigned user interface centered upon apps, gaming and universal search, with an all-new Siri Remote in tow.
- Design: The new Apple TV has a similar appearance compared to the previous model, retaining its black hockey puck design, but it is somewhat thicker and heavier to accommodate the set-top box's complete internal overhaul. The device's exact dimensions are 1.3 inches x 3.9 inches x 3.9 inches and it weighs just under 1 pound (425 grams).
- New User Interface: Apple TV has a new iOS 9-style user interface that is flatter and simpler. You can double-click the Home button on the Siri Remote to view apps that you've recently used, customize the Home screen, set new cinematic screen savers, search from virtually anywhere and more.
- Siri and Touch Remote: Siri integration is a key part of the new Apple TV interface, as it lets users ask Siri to bring up content. It's possible to search through multiple apps to find a TV show or movie, and at launch, supported apps include Netflix, iTunes, Hulu, HBO, and Showtime.
Siri can answer questions about who's starring in a movie, bring up extraneous information like the weather outside, and ask Siri to replay parts of a movie that were missed or fast forward through content. For example, asking Siri "What did she say?" will rewind a movie 15 seconds and temporarily bring up subtitles.
The new Apple TV is bundled with a redesigned remote control that includes a glass touch surface for swiping through content as you would on an iPhone. There's also a built-in button and dual microphones for activating and speaking to Siri.
The remote control also has Bluetooth 4.0, an IR transmitter, accelerometer and gyroscope, Lightning connector for charging and a rechargeable battery lasting months on a single charge.
- App Store and Gaming: Apple TV has moved from a "hobby" product to a viable Nintendo, Xbox and PlayStation competitor in the living room with the addition of an App Store and native tvOS SDK and Metal for developers to create apps and games for the television.
The new Siri Remote doubles as a game controller for the Apple TV, with the glass touch surface serving as a virtual directional pad, while the fourth-generation set-top box also supports MFi-certified third-party Bluetooth controllers and joysticks.

Pricing and Availability:
The new Apple TV will be available at the end of October for $149 (32GB) and $199 (64GB). Developers can request an Apple TV Developer Kit by September 11 at 12 PM Pacific.

MacRumors Coverage:
- Apple Announces New Apple TV With Siri, App Store, New User Interface and Remote
- Apple Introduces Cooperative Play for 'Crossy Road' Among Other Games for Apple TV
- Apple Seeds First iOS 9.1 and Apple tvOS Betas to Developers

iPad Pro

The iPad Pro is a 12.9-inch tablet with a resolution of 2732x2048 at 264 PPI, which is 5.6 million pixels -- more than any iOS device and even the MacBook Pro with Retina display. The tablet has a fully laminated display with both fingerprint-resistant oleophobic and antireflective coatings.
The iPad Pro has a 64-bit A9X processor that delivers up to 1.6 times faster performance over the iPad Air 2, with up to twice as fast graphics. Apple also says the tablet has 80% faster performance and 90% faster graphics over portable PCs, allowing users to run apps such as iMovie with desktop-class performance.
The iPad Pro measures 6.9mm thick and weighs 1.57 pounds. The tablet features a four-speaker audio system -- two stereo speakers on each side -- that balance frequencies and put out up to three times the audio level of the iPad Air 2. It is also equipped with an 8-megapixel iSight camera, Touch ID, Smart and Lightning connectors, dual microphones and 3.5mm headphone jack.
Apple introduced two accessories for the iPad Pro. The first is a Microsoft Surface-like Smart Keyboard, which is built into a Smart Cover accessory and connects magnetically to the iPad Pro's new three-dot Smart Connector. The second is Apple Pencil, a stylus built using technology that can detect position, tilt and force.
Apple Pencil also calculates angle and orientation to produce both broad or shaded strokes. The Pencil also enables precision that allows artists to touch a single pixel. Apple says the Pencil's battery lasts for hours and that it can charge by connecting to the iPad Pro's Lightning charger.
Pricing and Availability:
iPad Pro launches in November in Silver, Space Gray and Gold, starting at $799 for a 32GB Wi-Fi only model. A 128GB Wi-Fi only model will also be available for $949 and a Wi-Fi + LTE 128GB model will retail for $1,079.
Apple Pencil will retail for $99 while the Smart Keyboard will retail for $169. Both will be available alongside the iPad Pro.

MacRumors Coverage:
- Apple Launching A9X-Based 12.9" iPad Pro in November for $799+
- Apple Announces Smart Keyboard and Apple Pencil for New iPad Pro

Other Announcements
- iPad mini 4
- New Apple Watch Bands and Finishes
- iOS 9 Launches September 16
- watchOS 2 Launches September 16