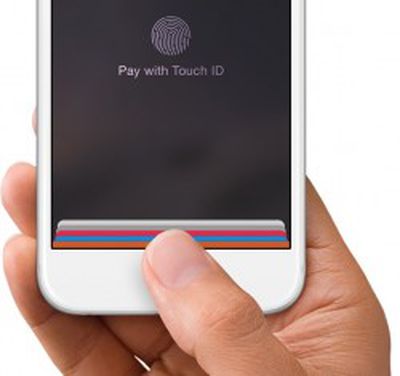 Nearly ten months after Apple Pay launched in the United States, an increasing number of retailers including Rite Aid and Best Buy have reversed course and announced support for the mobile payments service.
Nevertheless, the United Kingdom is the only country that Apple Pay has expanded to since last October due to roadblocks from major banks and financial institutions in other countries.
Australia may offer a few clues as to why the international rollout of Apple Pay has taken so long, as The Sydney Morning Herald this week reported that its parent company Fairfax Media believes big banks in the country are unwilling to allow Apple to share a portion of the $2 billion interchange fees they collect from merchants each year in return for use of payment infrastructure.
In the United States, Apple is believed to earn about 15¢ on every $100 of transactions. It is understood Apple has been asking for the same amount of interchange fee in Australia.

But Australia's big banks will not agree to this level given that interchange fees in Australia are about half the US level – equivalent to an average of 50¢ $100 of transaction compared with about $1 for $100 of transaction fees in the US.
Commonwealth Bank of Australia chief executive Ian Narev opined that Apple Pay's launch in Australia will not be as easy compared to the United States because tap-to-pay transactions are already possible in the country. Narev says that his bank -- and many others in Australia -- implemented the underlying technology for Apple Pay between 18 months and two years ago.
Mr Narev said CBA had already offered the same functionality as Apple Pay through its app – for users of Android phones – for two years, so it was difficult for Apple to argue it is providing much value. In the US, Apple Pay was innovative because tap-and-go was not a feature of that market.
The report claims that Australian banks are also withholding Apple Pay support due to the Reserve Bank of Australia, the country's central bank and banknote issuing authority, forcing the financial institutions to invest hundreds of millions of dollars in the New Payments Platform, a "fast, versatile, data-rich payments system" that businesses will connect to for accepting low-value payments.
As well as being fast, the NPP will be versatile. The basic infrastructure will support various "overlay" services - specially tailored services which individual financial institutions may choose to offer their customers.

This multi-layered infrastructure has been designed to promote competition and drive innovation in payment services. It ensures the NPP will be equipped to meet the evolving needs of Australians in the digital age - and beyond.
Beyond Australia, Apple is planning to launch Apple Pay in Canada in November, according to The Wall Street Journal. The mid-April report claimed that six Canadian banks were in talks with Apple, including the Royal Bank of Canada, TD Canada Trust, Scotiabank, Bank of Montreal, CIBC and the National Bank of Canada. Meanwhile, Apple Pay faces similar roadblocks in China related to fees and market control.