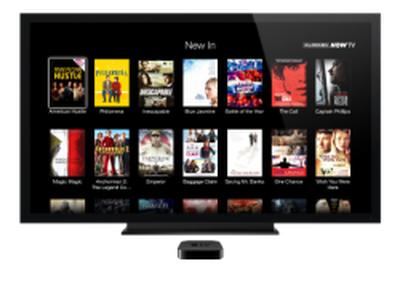 UK home entertainment and communications provider Sky expanded its Apple TV offerings with its expanded NOW TV channel supporting the broadcaster's Entertainment Month Pass and Sky Movies Month Pass, reports Engadget. These two passes join the existing Sky Sports day pass that debuted on NOW TV last year.
The Entertainment Month Pass for NOW TV brings the latest television programming from 13 pay TV channels, including Boardwalk Empire and The Leftovers, for £4.99 (US$8.19) monthly. The Movies Month Pass is for movie buffs, offering streaming access to more than 800 blockbuster Hollywood films for £9.99 (US$16.39) a month after a 30-day free trial. UK customers also will be able to access the £9.99 (US$16.39) Sky Sports Day Pass for one-day access to six different Sky Sports channels.
Apple recently has been expanding the content and capabilities of its Apple TV. In the past few weeks, the company has rolled out a new channels for Beats Music and FX NOW, tweaked the user interface with an iOS 7-inspired design, and added support for iOS 8 features like Family Sharing and iCloud Photo Support.