Apple May Push Back Launch of Rumored 12-inch Retina MacBook Due to Broadwell Delays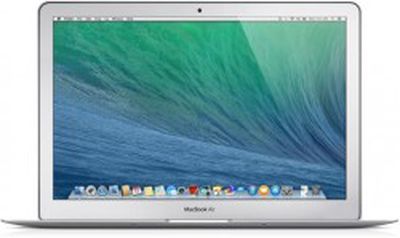 Intel's continued Broadwell delays may cause Apple to push back the release of its rumored 12-inch MacBook, reports Taiwan's Economic Daily News [Google Translate].
According to the site, the device will not ship until late 2014 or early 2015 as it is expected to use Intel's 14-nanometer Broadwell chips, which have been delayed numerous times. The most recent rumors have suggested the U series Broadwell chips designed for use in Apple's MacBooks may not ship until February of 2015.
Apple's 12-inch MacBook, which is said to include a Retina display, has been described as a successor to the MacBook Air. Rumors originally pointed towards a fall 2014 launch date with mass production beginning in the third quarter.
News of the 12-inch MacBook first surfaced in October of 2013, with KGI Securities analyst Ming-Chi Kuo describing the device as a MacBook with the portability of the 11-inch MacBook Air but the productivity of the larger 13-inch model, with a high-resolution display.
Rumors have also suggested the 12-inch MacBook will have a redesigned ultrathin chassis with a revamped trackpad design that doesn't incorporate a mechanical button as well as no fan assembly for quieter operation.
Along with the 12-inch MacBook, Intel's Broadwell delays are likely having an impact on several of Apple's planned product releases. The first chips designed for Apple products are not expected to begin shipping until early 2015, and the chips designed for the Retina MacBook Pro and the iMac may not ship until mid-2015, meaning Apple will be unable to launch significant product updates until the chips are ready.
Though the 12-inch MacBook is delayed, a separate report from Economic Daily News [Google Translate], suggests new 11 and 13-inch MacBook Air models are set to enter production next month with new processors, chassis, screen, and other components.