iWatch Coming in Multiple Sizes With More Than 10 Sensors
Apple will launch multiple versions of its highly-rumored "iWatch" smartwatch in the Fall, according to a new report from the The Wall Street Journal. The device is said to come in multiple screen sizes and will utilize over 10 sensors to track health and fitness, with Apple aiming to go beyond the smartphone-related functionalities seen in current smartwatches.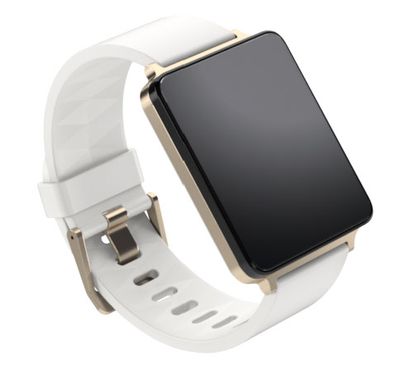 Apple's smartwatch could launch as early as October with production to begin in two to three months at Quanta Computer Inc., a Taiwanese manufacturer that has long been Apple's supplier for Mac computers, said the people familiar with the matter. Quanta will begin some trial runs next month.

In total, sources familiar with the matter estimate that Apple will ship between 10 and 15 million units by the end of the year, as the company is still finalizing specifications before mass production starts.
The report adds additional data to a report from Reuters which claimed that the iWatch would measure in at a surprisingly large 2.5 inches diagonally, and feature wireless charging capabilities in addition to a touch interface. While the new report doesn't contradict the Reuters piece directly, it's not clear if the 2.5-inch screen will be one of the "multiple versions" of the watch that launches this Fall. Previous rumors had suggested that the device would come in a 1.3 and 1.6 inch sizes to accommodate different sized wrists.
Apple is expected to introduce the iWatch at an October event, with a launch coming in the same month.