2.5-Inch iWatch with Wireless Charging and Pulse Sensor to Enter Mass Production in July
Apple's upcoming iWatch may measure in at 2.5 inches diagonally with a slightly rectangular face, reports Reuters, citing sources familiar with the product. The watch face is also expected to protrude slightly from the band to create an arch shape, and it will reportedly include a touch interface and wireless charging.
Reuters also suggests the iWatch has a sensor that monitors a user's pulse, which is just one of many sensors that may be included in the device. Rumors have indicated that the iWatch will be able to measure several different health metrics in addition to heart rate, like steps taken, sleep quality, and more.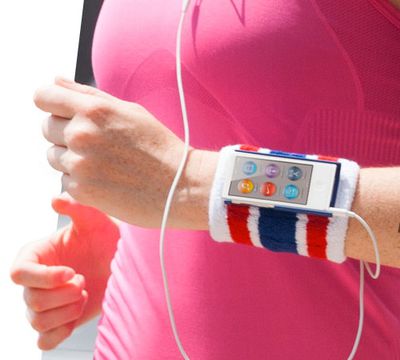 A 2.5-inch screen is much larger than the size predicted in previous rumors, which suggested the device would come in 1.3 and 1.6 inch sizes to accommodate different sized wrists. 2.5-inches is the same size as the existing iPod nano, though the iWatch may be more squared than the nano.
Taiwan's Quanta Computer is currently producing a trial run of the smartwatch and mass production is expected to begin in July, in preparation for a possible fall launch. LG Display is said to be the exclusive supplier of the screen, which is in line with previous rumors.
While the watch is widely expected, the start date of its mass production and the extent of Quanta's involvement were not known until now. Mass production will start in July and the commercial launch will come as early as October, according to the source and another person familiar with the matter.
Along with providing an array of health-related information via sensors, Apple's iWatch is also expected to interface closely with the iPhone and iOS 8, providing users with at-a-glance notifications and information.
Reuters confirms that the iWatch is slated for an October release, a target launch date that was previously shared by Re/code.
Update 3:45 PM PT: Reuters has amended its original post with additional information, suggesting that while the iWatch will be able to perform some functions independently, "tasks like messaging and voice chat will require a paired smartphone." The iWatch will only be compatible with devices running iOS, like the iPhone.