Sketchy Report Claims LG to Provide Flexible OLED Displays for Apple's iWatch
According to a report [Google Translate of cached version] from Korean publication Digital Daily that was published and then pulled (via G 4 Games), Apple has inked a deal with LG to provide flexible, plastic OLED displays for the company's iWatch product. LG is allegedly the sole supplier of the 1.52-inch panels for Apple's rumored smart watch device.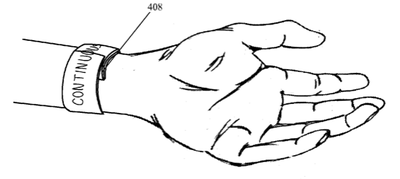 LG is said to be starting mass production of these flexible panels starting in July 2014 with an initial target volume of 2 million units, and Apple chose these panels because they are thin, light, and provide adequate brightness with minimal power consumption, insiders claim. LG introduced the display technology in early 2013 and incorporated the panel in its curved
LG G Flex smartphone
, which was unveiled in October of last year.
Besides a flexible display, other rumors have suggest the iWatch will be launched in the second half of 2014 with wireless charging as a possible feature. OLED has been a commonly rumored technology for the iWatch, but other sources have pointed to different display sizes for the device, including the possibility of separate sizes in the 1.3-inch and 1.6-inch ranges for men and women.
Apple is said to be continuing to work through issues with battery life, display technology, and manufacturing on the iWatch, with the device said to feature biosensors and mapping features and run a "full" version of iOS.
The reason for the removal of today's report about the claimed deal with LG is unclear, and with no rumor track record for Digital Daily it is difficult to assess the reliability of the claims.