Apple's 'iWatch' Planned to Launch 'As Soon As This Year', Could Include Biosensors and Mapping Features
Apple's long-awaited smartwatch could launch as early as this year, claims a Bloomberg article.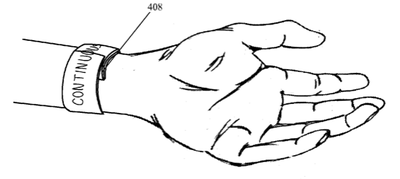 The article also claims to have information on planned functionality from sources familiar with Apple's plans. Although there has been much speculation about what Apple is planning for its smart watch, there has until now been very little in the way of specific claims of functionality from sources deemed to be reputable by mainstream news organizations.
Features under consideration include letting users make calls, see the identity of incoming callers and check map coordinates, said one of the people, who asked not to be identified because the plans aren't public. It would also house a pedometer for counting steps and sensors for monitoring health-related data, such as heart rates, this person said.
A Citigroup analyst quoted in the article estimates that an Apple smartwatch could generate twice as much profit as an Apple television.
Oliver Chen, an analyst specializing in luxury goods, says that while the global TV market at $119 billion is larger than the global watch market at $60 billion, margins on watches are four times greater: 60% versus 15%. If Apple were to achieve a 10% market share in each, that would mean a gross profit of $3.6 billion for watches, versus $1.79 billion for televisions.