Third-Party Cases for Next iPad Mini Suggest Slight Thickening to Accomodate Retina Display
Some Chinese case-makers expect the new iPad mini to be roughly 0.3mm thicker than the current model, going from 7.2mm to 7.5mm, according to a report from Mac Otakara. The cases also indicate the device will be 0.2mm wider, growing from 134.7mm to some 134.9mm.
A number of iPad mini backplates, supposedly from the new device, have leaked over the past few months, with no hint that the size of the new mini will be different from the old one. However, given the small size changes in the new report -- only 0.3mm difference in thickness -- it would likely take a micrometer to notice any change.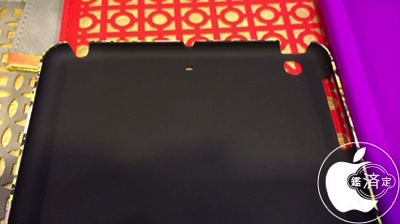 The third-generation iPad, which was the first Apple tablet to come with a Retina display, gained 0.6mm in thickness and 0.07 pounds from the prior generation.
The new iPad mini cases also have a small hole for a possible back-mounted microphone, something that has appeared in prototype fifth-generation iPad shells, and also on preproduction cases for the first-generation iPad mini. However, alleged second-generation iPad mini shells have not had a microphone hole in that location.
The next iPad mini will be revealed next Tuesday, October 22 and it is widely anticipated to include a high-resolution Retina display -- though it's possible the new mini will be in short supply because of manufacturing difficulties with the new display.