Image of Logitech iPhone Game Controller Leaked
An image of what might be Logitech's upcoming MFi (Made for iPhone) controller for the iPhone has been leaked on Twitter by @evleaks, who has been known to provide reliable images in the past.
The enclosure controller wraps around the iPhone, adding buttons and controls on either side of the phone and is similar to an earlier prototype that was leaked back in June. It also fits with teaser images that Logitech released a few weeks ago.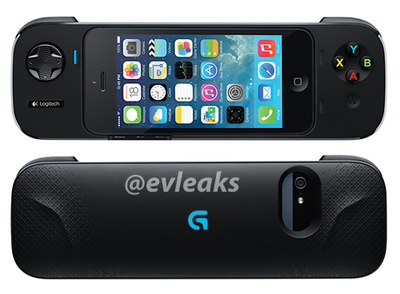 While the controller in the image is an enclosure model, other available models are said to be standalone controllers that will not require an attachment to an iPhone or an iPad to function.
In addition to the Logitech gamepad, GameCase last week released a trailer for its GameCase iPhone controller, which connects via Bluetooth and is battery operated.
News of MFi controllers first surfaced in June, after Apple debuted the controller API at WWDC. Since the release of iOS 7, many games have incorporated Game Controller Support, including several major titles like Walking Dead and Bastion.
Though no game controllers have yet to hit the market, the appearance of controller support in games and continuing hardware leaks suggest that a release could come at any time, possibly during Apple's rumored iPad-centric fall event.