A pair of games with support for iOS 7's newly added game controller support have been released on the App Store.
Though the game controllers haven't actually been released yet -- there are at least two companies who have announced or hinted at upcoming controller releases -- both Walking Dead and Bastion were updated today with game controller support, according to our sister-site TouchArcade.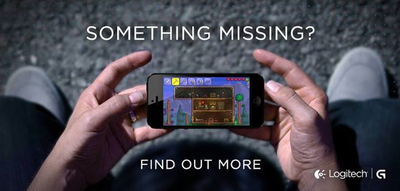 We've been really into everything to do with iOS 7 game controllers, as the idea is really exciting to us- Especially now that we're seeing big name games getting controller support. It seems really odd to me that both Telltale and Warner Bros. just said to their respective dev teams, "Hey guys, what are you doing today? Nothing? Let's add controller support." Instead, this smells of what might be the start of a much bigger push from Apple to get the "AAA" of the App Store ready for controllers... Whenever it is that they launch.
Last week, Apple began approving games that include game controller support and we should see more and more titles including it going forward.
Walking Dead is a free download for the iPhone and iPad. [Direct Link]
Bastion is $4.99 for the iPhone and iPad. [Direct Link]