Logitech and ClamCase Teasing First Two 'MFi' Game Controllers
Two controller makers are teasing MFi "Made for iPhone" game controllers following the public release of iOS 7. The new OS includes special APIs for third-party hardware game controllers, turning the iPhone and iPad into gaming systems on par with other handheld consoles.
ClamCase has published a trailer for its GameCase iPhone controller, which connects via Bluetooth, includes its own battery, and supports all iOS 7-compatible iOS devices.
At the same time, Logitech is
teasing its new hardware controller
on its Facebook page. The position of the hands strongly suggests the
leaked iPhone enclosure controller
that surfaced from Logitech back in June.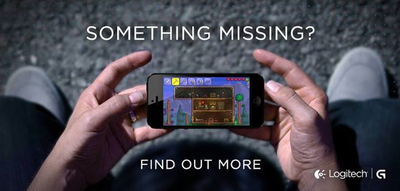 Games designed specifically for iOS 7 will be able to tie into Apple's Game Controller framework, allowing for seamless connectivity to authorized third-party MFi devices.