Tim Cook: Apple Retail is 'The Face of The Company'
At this morning's Goldman Sachs Technology and Internet Conference, Apple CEO Tim Cook spoke about a number of topics including Apple's Retail division. Cook said that the company's stores are "the face of Apple" and that Apple will continue to invest in them, including the first Apple Retail location in Turkey.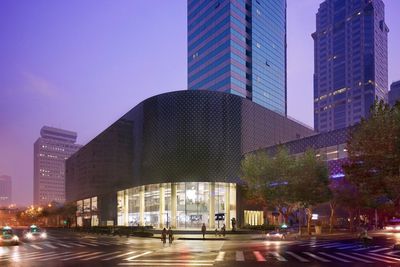 There's no better place to discover, explore, and learn about our products than in retail. Our team members there are the most amazing, awesome, incredible people on earth. It's the best retail experience. It's a retail experience where you walk in and you instantly realize the store is not here for the purpose of selling, it's here for the purpose of serving.

And so the Genius Bar helps you not only with an issue, but it helps you get more out of your Apple products over the life of them. The store acts as a gathering place. It's a place that has an important role in the community. And so if you look at an agenda on an Apple Store for any given day, you might find that there's a youth program going on where the kids from a local elementary school are coming in the store as a part of their field trip. You might find that there's a local musician that's entertaining people in that store on that night. It's incredibly exciting what these stores do.

I'm not even sure "store" is the right word anymore. They've taken on a role much broader than that. They are the face of Apple for almost all of our customers.
Retail accounted for $6.4 billion of Apple's revenue in the holiday quarter, despite the fact that retail has been without a leader since October when John Browett departed the company.
Cook had strong praise for Apple's executive staff today, saying that the executive boardroom is filled with superstars, specifically mentioning Bob Mansfield, Jeff Williams, Phil Schiller, Dan Riccio and Craig Federighi.
Cook's feelings about the quality of his lieutenants may be part of the reason retail has been without an executive for nearly four months. He said Apple may need to spend a significant amount of time to find a new retail head that matches up to the current executive suite -- particularly after the issues Apple had with Browett's management decisions.
Apple spent some 7 months looking for a replacement for Ron Johnson and Tim Cook had high praise for Browett after he was hired, calling him "the best by far". Some seven months after his hiring, Browett was out. The new retail head will need to oversee Apple's continued aggressive international expansion, including stores in a number of new countries including Turkey, Brazil, and Indonesia.