Tim Cook on New Retail Chief John Browett: 'The Best by Far'
MacRumors reader Tony Hart notes on his blog that after emailing Apple CEO Tim Cook with his thoughts on the company's selection of Dixons CEO John Browett as the next head of retail, he received a personal response in which Cook noted that Browett was "the best by far" among the candidates he talked with about the position.
Tony,

I talked to many people and John was the best by far. I think you will be as pleased as I am. His role isn't to bring Dixons to Apple, [it's] to bring Apple to an even higher level of customer service and satisfaction.

Tim
The selection of Browett has raised some concerns among those familiar with Dixons, which operates stores under a number of names including Currys and PC World, as the retailer does not have particularly good reputation in the UK. Browett has, however, been considered by some to be a rising star in retail after serving time leading operations at supermarket chain Tesco and then taking the reins at Dixons in 2007. Apple had also been expected to look internationally for its next retail chief as the company focuses its expansion plans on locations outside of the United States.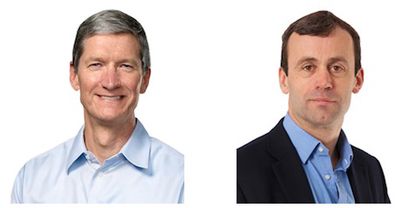 While Steve Jobs was known for occasionally responding to customer emails, usually with tersely-worded replies, Cook seems to have carried on that tradition even as he has moved to put his own stamp on Apple. A number of Cook's emails to the Apple team have made their way out of the company's offices, and he has on occasion, as in this case, replied to customer emails as well.