iPad to Be Updated with UK 4G LTE Support, iPad Mini to Be Wi-Fi Only?
According to a report in the Guardian, Apple is planning to revise the full-size iPad with LTE support for the United Kingdom, something that was missing when the device was released earlier this year.
Additionally, the paper says the iPad mini will only support Wi-Fi. However, that claim seems slightly more suspect. This part leak of what is purported to be the rear shell of the iPad Mini includes both the plastic covering for a cellular antenna at the top of the device, as well as a SIM card slot on the lower right. The leaked part could be fake, but it appears to be well-machined and is more polished and detailed than a typical fake.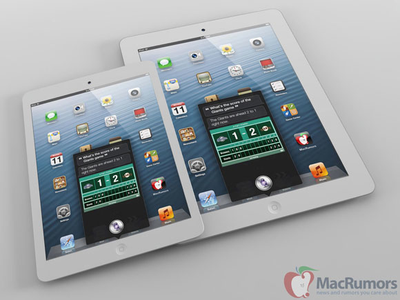 Apple's expected "iPad mini" will only come in a Wi-Fi version – but there will also be a revised version of the iPad with 4G connectivity compatible with the UK's Everything Everywhere network, and sporting the new "Lightning" connector, industry sources have told the Guardian.

[…]

Multiple sources contacted by the Guardian have indicated that they think the announcement of the "iPad mini" is imminent, with retail sources saying that they anticipate new products in November.
The paper also links to photos posted by Australian writer Sonny Dickson that are purported to be photographs of the iPad mini, though the photos linked are mockups. The model number is from a current-generation Wi-Fi iPad, and it appears that the serial number is as well.
There have been rumors of a full-size iPad refresh, potentially updating the device with better battery life or a Lightning connector, but the rumors of added LTE support for international markets is new. It makes sense, however, given the support for international LTE networks in the iPhone 5.