New Photos and Video of 'iPhone 5' Front Panel Show Minimal Height Increase Over iPhone 4S
The flood of part leaks claimed to be for the next-generation iPhone continues with a new report from Nowhereelse.fr [Google translation] pointing to a fresh set of high-quality photos and a video of an assembled front panel similar to the one that appeared earlier this week. The new photos and video come from Chinese parts distributor SINOCET.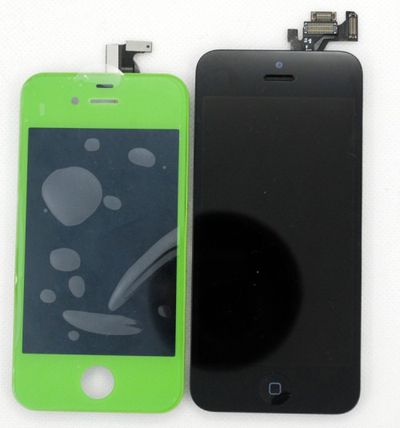 While the part isn't a new leak, the photos are of good quality and one shot in particular shows a front-on view of the assembled front panel next to the same part from an iPhone 4S, making clear how Apple has been able to minimize the overall increase in device height by shrinking the top and bottom margins somewhat to compensate for the impact of the taller screen. The height comparisons have been seen in previous leaks, but this new photo seems to shows the most straightforward comparison yet.
The video in the report also focuses on comparing the next-generation iPhone front panel assembly to the corresponding part from the iPhone 4S.