Apple Officially in Discussions for Retail Store Space in Grand Central Terminal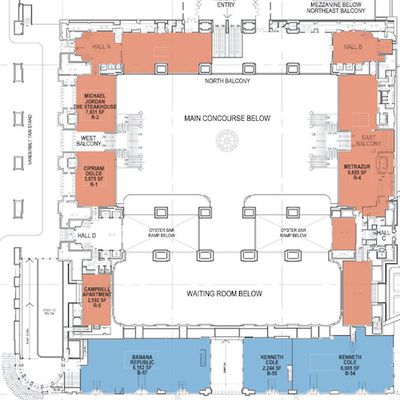 Earlier this year,
reports
surfaced claiming that Apple was pursuing a potential new retail store location in the historic Grand Central Terminal in Manhattan, a hub for both commuter and tourist activity.
Claims
had even suggested that the store could be the company's largest. But a few weeks later,
word appeared
claiming that Apple had backed out of its plans.
But according to The Wall Street Journal, Apple is indeed in discussions for a space in the terminal checking in at around 15,000 square feet, a fairly large store although not the company's largest.
The Metropolitan Transportation Authority is looking for new tenants for a marquee space in Grand Central Terminal, and computer giant Apple Inc. has expressed interest in putting a store there.

The agency is looking for a single renter for two adjacent balconies on the north and east sides of the terminal. It will issue a request for proposals Monday.
According to a spokesman for the Metropolitan Transportation Authority (MTA), the agency has spoken to Apple about the opening and is hoping that the company bids on the space.
The report hints that the MTA may be working specifically to find space for Apple, as successful restaurant Metrazur is one of the businesses closing to free up the space and the restaurant's owner suggests that he will be receiving a substantial buyout for agreeing to end his lease well before its 2019 expiration.
A new tenant would be required to pay Mr. Palmer a substantial sum of money to vacate his lease.

"It's an offer that's hard to refuse," said Mr. Palmer, who declined to put a number on it. "It's hard to compete with whatever that company might be that's taking the space."
Retail space in Grand Central Terminal is awarded through an open bidding process, meaning that Apple's official intent to bid on the space should become public as the selection process moves forward.