iPad 2 LCD for Sale Already? iPad 2 to Include Vibrating Motor?
iPhone and iPad parts vendors have been a big source of leaks for Apple's upcoming devices. MacRumors reader @Frafoso has found a couple of very interesting parts on the website of GlobalDirectParts.
Notably, GlobalDirectParts is the same company that posted a video showing "iPhone 5 parts". That video was taken down at the request of Apple. While the parts were said to represent the iPhone 5, they were a mostly accurate representation of the Verizon iPhone that was announced just weeks later.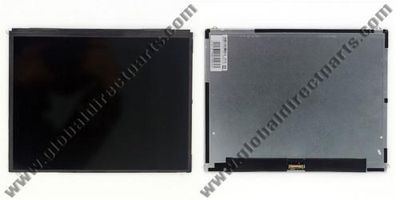 The first
part listed
is the "iPad 2 LCD Screen" which is "out of stock" but is listed for a price of $218.19. For comparison, the company also sells the original iPad screen for only $63.35. We can't tell for sure when the part appeared on their site, but the image appears to have been uploaded this weekend after the
2048x1536 rumors
broke.
Based on GlobalDirectParts' old price lists, they sold the original iPad LCD for $144.99 in June of last year. This means the $218.19 iPad 2 part represents a more expensive part, even when considering prices at launch.
The next interesting part is an iPad Vibrating Motor. No photo is provided, but it's a curious part since the iPad currently has no vibrating motor. It's possible this is simply a mislabeled iPhone part, but does raise the possibility of the feature making its way into the next iPad.
Finally, the site also displays a White iPad on its Apple iPad 2 Parts page. The image is simply a thumbnail, and is believed to be from a concept image (thanks @markgurman).