AT&T Offers Details on iPad 3G Activations and Usage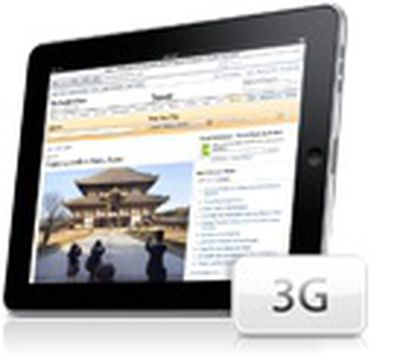 As part of its quarterly earnings conference call yesterday, AT&T offered some insight into the iPad's performance on the its network, with Silicon Alley Insider providing a summary of the data.
- AT&T reported that it activated service on 400,000-500,000 iPad "Wi-Fi + 3G" devices during the quarter, which actually consists of only the last two months of the quarter as the 3G-capable models did not begin shipping until the very end of April. While Apple reported overall iPad sales of 3.27 million for the quarter, that number is spread over a number of countries, with international sales beginning in late May. AT&T's numbers also do not account for users who purchased 3G-capable models but have not yet activated the service for one reason or another. Apple has declined to share the balance between Wi-Fi and 3G-capable device sales.
- AT&T notes that it has been surprised by corporate uptake of the iPad, unlike the iPhone which saw significant reluctance on the part of business during its early phases. During its own conference call, Apple noted that the iPad has already been deployed or is being piloted at 50% of the Fortune 100 companies.
- 75-80% of iPad data customers are on the more expensive 2 GB plan priced at $25 per month as opposed to the 250 MB plan at $14.99 per month. AT&T had initially launched an unlimited data plan priced at $29.99 per month, and users who joined that plan while it was in effect can remain on it for the foreseeable future provided they do not allow their service to lapse. iPad 3G data plan users are also in general using more data than iPhone users, but less than laptop-card users.