Apple Reports Profit of $3.25 Billion in Q3 2010 on Record $15.7 Billion Revenue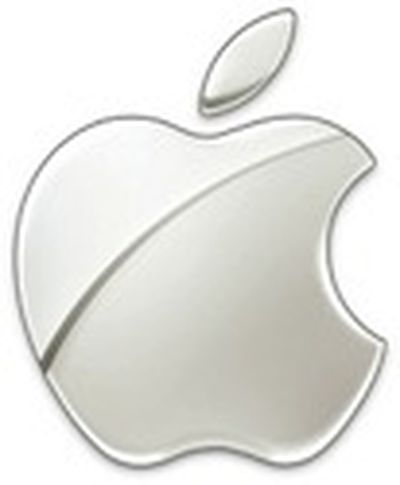 Apple today announced financial results for the second calendar quarter and third fiscal quarter of 2010. For the quarter, Apple posted revenue of $15.7 billion and net quarterly profit of $3.25 billion, or $3.51 per diluted share, compared to revenue of $9.73 billion and net quarterly profit of $1.83 billion, or $2.01 per diluted share, in the year-ago quarter. Gross margin was 39.1 percent, compared to 40.9 percent in the year-ago quarter, and international sales accounted for 52 percent of the quarter's revenue.
Apple shipped 3.47 million Macintosh computers during the quarter, a unit increase of 33 percent over the year-ago quarter. Quarterly iPhone unit sales reached 8.4 million, up 61 percent from the year-ago quarter, and the company also sold 9.41 million iPods during the quarter, representing 8 percent unit decline over the year-ago quarter. The company also sold 3.27 million iPads during the product's launch quarter.
"It was a phenomenal quarter that exceeded our expectations all around, including the most successful product launch in Apple's history with iPhone 4," said Steve Jobs, Apple's CEO. "iPad is off to a terrific start, more people are buying Macs than ever before, and we have amazing new products still to come this year."
Apple's guidance for the fourth quarter of fiscal 2010 includes expected revenue of $18 billion and earnings per diluted share of $3.44.
Apple will provide live streaming of its Q3 2010 financial results conference call at 2:00 PM Pacific, and MacRumors will update this story with coverage of the conference call highlights.
Conference Call Highlights
- CFO Peter Oppenheimer going over quarterly results: highest quarterly revenue ever, surpassing most recent holiday quarter.
- Driven by iPad launch, as well as strong iPhone and Mac sales.
- Detailing Mac sales: Record of 3.47 million beats last holiday quarter by over 100,000; outgrew market in both desktop and portable segments.
- iPod sales down slightly, but iPod touch up 48% year-over-year. MP3 player market share still over 70%.
- iTunes Store revenue over $1 billion in revenue this quarter.
- iPhone: Over 1.7 million iPhone 4s sold in five launch countries, iPhone average selling price of $595.
- Passed cumulative sales of 100 million iOS device sales during the quarter.
- 3.27 million iPads sold in 10 countries during the quarter, average selling price of $640.
- Retail revenue up 73%. Mac sales units up 38%, half sold to new-to-Mac customers. Opened four U.S. stores, 2 in Australia, and 1 in Canada during the quarter. Record 60.5 million customers served.
- Gross margin of 39.1, well above guidance. Strong performance due in part to smaller-than-anticipated effect of iPad and iPhone margins.
- Cash and marketable securities up to $45.8 billion.
Q&A
Q: Enterprise adoption of Mac, iPhone, and iPad?
A: iPhone at 80% of Fortune 100 companies. 60% of Fortune 500. 400 educational institutions have approved iPhone for usage by faculty/staff/students. Macs still principally to consumer and education, but definite interest from corporate. iPad at 50% of Fortune 100 companies.
Q: More details on gross margin performance?
A: Higher iPhone and accessory sales than expected enhanced gross margin.
Q: Supply-demand for each product line? Any constraints?
A: On Mac and iPod, no supply-demand issues during quarter or currently. iPad and iPhone are backlogged. Selling as fast as we can make them...quoting longer lead times than we'd like. Working around the clock to get things balanced. iPad supply constrained by our initial "bold" assumption of 1 million per month for sales. We're already selling at that level and trying to increase capacity to support demand beyond that. iPhone 4 still ramping...no specific constraint there, just getting up to speed.
Q: Adjustments to gross margin related to iPhone?
A: We had some adjustments in our iPhone supply chain that benefited us in this quarter, but now fully into iPhone 4 with a higher cost structure will impact future margins.
Q: Dynamics of iPhone shipments at the transition?
A: Greatly reduced shipments of old 3GS around start of WWDC. Significant vacuum between June 7th and June 24th launch of iPhone 4...90% lower sales during that window than last year. Complete channel restructuring to switch to iPhone 4. We drew down inventory by 250,000 over the quarter with the new quarter.
Q: iPhone shortages...shouldn't you be prepared for the demand?
A: We do not purposely create shortages for buzz. Demand for iPhone 4 is absolutely stunning. Working very hard to catch up, but I can't predict when that will occur.
Q: Any changes in iPhone 4 demand since antenna issues?
A: Let me be very clear: We are selling every unit we can make.
Q: More clarification on effect of antenna issues? More complaints and returns?
A: My phone is ringing off the hook with people asking for more demand. So hard to say. Returns are less than for iPhone 3GS, and the ones for this specific issue are extremely small.
Q: When might we see supply-demand balance for iPad?
A: We honestly don't know. We have been pleasantly surprised at how fast this product as gotten out of the chute. Not following typical early-adopter market followed by gradual shift to mainstream...iPad went mainstream right away.
Q: Surprised at demand for 3G iPad? Balance with Wi-Fi models?
A: We won't disclose split between 3G and Wi-Fi-only. But all models selling extremely well. Overall average selling price at about $640.
Q: Updated thoughts on how iPad might cannibalize other product lines down the road?
A: Very good question and one we talk about internally. Real answer is that it's too early to tell. But we're thrilled that we had our best-ever Mac quarter during the same time we launched iPad. It's a jaw-dropper.
Q: iAds performance?
A: Just launched in early July. Building for the future, so no specifics today.
Q: North Carolina data center?
A: Everything is on schedule. Expect to complete it by the end of the year and begin to use it.
Q: What kind of impact did iPad have on gross margin?
A: Things were about what we thought they'd be. Most of the improvement over guidance was due to iPhone and accessory sales mix.
Q: Channel inventory of 16 GB and 32 GB iPhone 3GS?
A: We had about 1.4 million at the end of the quarter. We currently have materially less than that. Most of those are being sold in countries where we haven't launched iPhone 4 yet.
Q: Average selling price of iPods dropped sequentially. iPod touch being cannibalized by iPad?
A: Actually due to start of back-to-school promotion and stronger U.S. dollar.
Q: Will iPad margins increase over time?
A: We were purposely aggressive with pricing at launch. We always do everything we can to ride down the cost curves over time, and I don't see the iPad being any different.
Q: iPhone 4 bumpers impact?
A: We will need to defer revenue for iPhone 4s we sell where we haven't delivered bumpers or heard from the customers. That should be about $175 million in the September quarter, and that should show up as revenue in December quarter. We will expense cost of bumpers when we ship them to customers.
Q: Android shipments increasing and seeing lots of press. Thoughts on that?
A: I haven't seen the results since June, but iPhone sales were up 61% in the June quarter. That's against overall smartphone market sales in high 30s.
Q: Sustainability of iPad demand after early adopters? With subsidized 3G tablets coming this fall, how does that affect iPad?
A: We're selling every one we can. Anecdotally, it seems to me we're beyond an early-adopter stage already. It's the fastest for any product I've ever seen or been involved with. We don't know what others will do, but we're extremely happy with our competitive position. Users seems to desire low-cost, no-committment data plans, so we're not sure people will want another expensive data contract to subsidize device cost.
Q: App Store approval rules have been criticized as being arbitrary. Has anything changed?
A: We're thrilled to have recently passed $1 billion paid to developers with over 225,000 apps in the App Store. We care deeply about our developers and our success is unparalleled. The vast majority of apps are approved within 7 days of their submission, and many of the non-approvals are related to bugs that are fixed, resubmitted, and then approved. We value the input of every developer and modify our programs when appropriate.
Q: Desktop Mac trend is usually up between second and third quarters. Despite overall market trend, anything more to the drop this year than that?
A: Based very much on our product cycles, on top of general market trends.
Q: International growth exceeding domestic. Thoughts?
A: Not running up against a barrier domestically, but international sales just stellar. Still extraordinary opportunity left in all markets. In Asia-Pacific, Mac sales up 73%...China and Korea up nearly 200%. In iPhone space, doing well in all key markets. As far as expansion, we're moving Spain from exclusive carrier to three carriers. Still other countries to expand into as well. Biggest challenge is to decide which expansion ideas to pursue.
Q: Thoughts on possible iPad halo effect?
A: Outside observers concerned about cannibalization, but you're right, we see it from the opposite perspective. When iPod took off, Mac followed. Can that happen with iPhone and iPad? I don't want to predict, but the Mac has outgrown the market for 17 straight quarters. But market share still low, and thus tremendous opportunity still there. If iPad cannibalized PCs, that's fantastic for us, because there are a lot of PCs out there.
Q: Impact of possible wage hikes for manufacturing sub-contractors?
A: We don't want to get into our commercial agreements.
Q: Do you need to expand iPhone carrier relationships in U.S. to tap market expansion?
A: Don't want to get into it too much. We've been very happy with AT&T and they've really been a pioneer with smartphones in the U.S.
Q: Cost structure of iPhone 4 and relation to gross margin?
A: Don't put a lot of credence in third-party parts cost teardowns. iPhone 4 has higher cost structure than its predecessor, but I don't want to get into it more than that.
-End of call