Let's Rock: Rumor Roundup and Expectations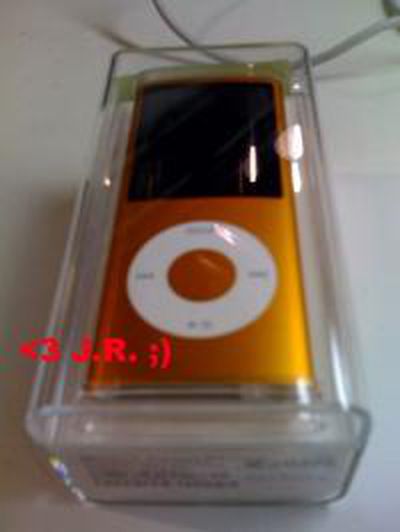 Apple will be holding their "Let's Rock" media event on Tuesday, September 9th at 10 a.m. Pacific, 1 p.m. Eastern. With almost daily rumors over the past week about what could be expected, this roundup will recap the most likely announcements and speculation about the event.
iPod Nano
Rumors of the "tall" iPod originated with a report from iLounge in late July. That news initially generated some skepticism since Apple had just abandoned the tall iPod Nano design in favor of a shorter/fatter design of the current iPod Nano.
A later report by Digg's Kevin Rose confirmed the design, ultimately bringing us to an actual photograph of what appears to be the new iPod Nano in its packaging. MacNN claims to have verified the photo as authentic.
iPod Touch
Rose's report also claimed that the iPod Touch would see "small cosmetic changes" alongside iPod Touch 2.1 firmware and "large" price drops.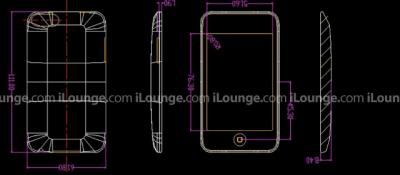 A diagram of the new iPod Touch provided by iLounge fits this description. The new iPod Touch shares the same curved design as the iPhone 3G and also appears to include external volume controls which are absent on the current iPod Touch.
In addition, firmware hints have suggested that the new iPod Touch will see added functionality. We've speculated that the iPod Touch could get features to bring it more in line with the iPhone. If true, this could include one or more of the following features currently found only on the iPhone: GPS, external speaker, microphone, and camera.
iTunes 8.0
iTunes 8 is expected to arrive with improvements such as Grid View, Genius Playlist, a new Visualizer and possibly support for HD Television Shows.
Despite some early doubts, multiple sources are now expecting iTunes 8 to arrive at tomorrow's event.
iPhone Firmware 2.1
If the iPod Touch arrives with Firmware 2.1, the iPhone's update won't be far behind. The only official feature that has been promised for the 2.1 Firmware is background push-notifications. This push-notification service allows applications to process notifications in the background while they are not actively running on the iPhone. Applications such as a Chat client will be able to notify users that a new instant message has arrived at any time.
MacBooks Will Have to Wait
It should be painfully obvious by now to those waiting for new MacBook and MacBook Pro updates that we are unlikely to see any Mac news at tomorrow's event. AppleInsider had first suggested that Apple may stagger these announcements over the next couple of months.
And since that time we've similarly heard that resellers have been essentially told that Apple notebook updates are unlikely before October.
One More Thing...
We've heard that Apple is actively urging the media to cover the event claiming it will be a "big deal". While companies always want media to cover their events, this particular practice seems to be atypical for Apple. Regardless, there is always hope for additional "surprise" announcements. Here's a list of some other possibilities:
- Rainbow colored iPods - We've heard little of this since the original report by 9to5Mac, but iLounge has felt it to be unlikely.
- GPS / Turn by turn - Apple's Greg Joswiak described the implementation of turn-by-turn GPS to be complicated but that he had confidence that developers would deliver such a product. We had heard that Apple had been working with 3rd party developers and that such a solution may arrive alongside the 2.1 firmware.
- Analysts are still discussing Steve Jobs' health and expect that tomorrow's appearance should reassure investors.
- Ars has suggested that Apple has held back some secret features in iPhone 2.1.
- Tablet Mac - We've heard very little about the rumored Tablet Mac or Apple PDA from earlier this year. While we feel confident that these products are in Apple's labs, it's not clear when they'll see the light of day.
Coverage
We will provide coverage of the announcements and links to live updates. Also available is a Spoiler Free page for those who want to watch the delayed video stream without knowledge of the announcements.
Finally, there's our Twitter account that is only used for these live announcements which will send out SMS messages. (sign up by Phone here). Other Twitter options include twitter.com/MacRumorsRSS for MacRumors story updates and twitter.com/ArnoldKim for Arn's tweets.