New iPod Nano, iPod Touch, iTunes 8.0, and Blu-Ray in OS X 10.5.6?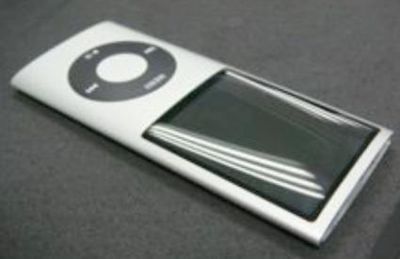 Digg.com's
Kevin Rose
has posted
a new blog entry and YouTube video claiming to have knowledge of upcoming iPod updates with a significant number of details:
- Revamp of entire iPod line.
- Small cosmetic changes to Touch, Nano to see significant redesign (see above)
- iPods to see fairly large price drops to distance itself from the $199 iPhone.
- iPod touch 2.1 software, iPhone to get update very soon after.
- iTunes 8.0 ("it's a big update w/new features").
- All of this coming in the next 2-3 weeks.
- Blu-Ray support coming in Mac OS X 10.5.6
Rose details the rumors in this video:
Rose has been the source of a number of Apple related rumors over the years with his most recent claims having some accuracy. The new iPod nano that he describes is depicted above and is consistent with claims made by iLounge.
Update: Rose's rumor track record: 3 right, 2 wrong, 1 part right.