One of the main features of Apple's HomePod is its "Hey Siri" function, which allows you to invoke Apple's voice-activated assistant handsfree and get it to answer queries and control functions related to other devices and services.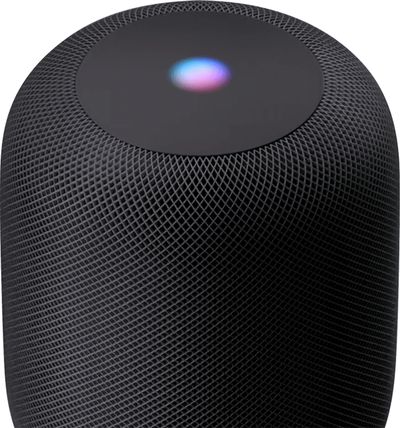 If you don't find ‌Siri‌ particularly useful on ‌HomePod‌ or you just don't like the idea of your speaker constantly listening for the words "Hey ‌Siri‌," you can always turn the feature off. The following steps show you how.
Tap the Home tab if it isn't already selected.
Press and hold the HomePod icon.


Tap Settings at the bottom right corner of the screen.
Scroll down to the ‌Siri‌ section of options and tap the switch next to Listen for "Hey Siri" to toggle it to the white OFF position.
Tap Done in the upper right corner of the screen.
The "Hey ‌Siri‌" handsfree function is now disabled on your ‌HomePod‌. If you change your mind at any time and want to re-enable ‌Siri‌, simply toggle the switch back on again in the Home app.