Apple introduced a much-requested emoji search feature in iOS 14, meaning iPhone users have been able to search for their favorite emoji for a while now. With the release of iPadOS 14.5, Apple has finally brought parity to its tablet devices by allowing iPad users to do the same thing. Here's how the new emoji search works.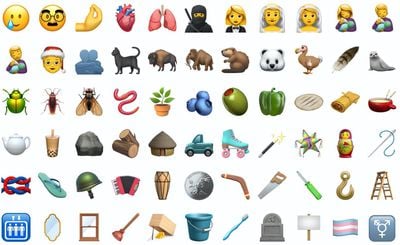 Before you follow the steps below, make sure you've enabled emoji in the Settings app: go to General -> Keyboard -> Keyboards -> Add New Keyboard, then select Emoji.

How to Search for Emoji on iPad
Launch an app that lets you use the keyboard, like Messages or Notes, for example.
Tap an input field to bring up the keyboard, then tap the smiley face or globe in the bottom-left corner of the screen.


Tap the search icon (the magnifying glass) in the bottom-left corner of the screen.


Enter your search term (vehicle, for example). If several filtered emoji match your search beyond what's visible on the screen, you can swipe across them to see more results.


Simply tap an emoji to use it.
Wondering how you can use emoji on your desktop in macOS? Click here to learn how.