Emoji gained currency in electronic communications thanks to phone texting, but you don't need to be on your iPhone to insert these now-iconic facial expressions in your text – you can use them on Mac, too.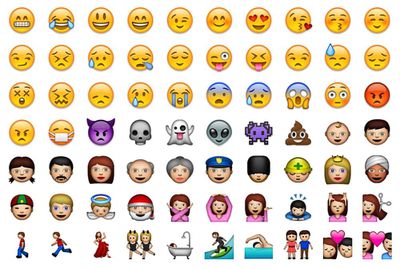 This fact may come as a surprise to some Mac users, as it's not exactly obvious how to access them in macOS, but it's actually very easy, as the following steps show.

How to Use Emoji on Your Mac
Click the text field in which you'd like to insert an emoji, like an email subject or social media post.


Press the keyboard shortcut Command-Control-Space to bring up the emoji picker.


Double-click the emoji that you want to use and it will be inserted where your cursor is. If you don't see the one you want, use the search field to enter a face, object, or action description.

Emoji categories include Smileys & People, Animals & Nature, Food & Drink, Activity, Travel & Places, Objects, Symbols, and Flags.

How to Add the Emoji Picker to Your Mac's Menu Bar
If you're a frequent emoji user, you can make things easier by adding the emoji picker to the menu bar at the top of your Mac's screen.
Click the Apple  symbol in the top-left corner of your screen.
Click System Preferences....


Click Keyboard.
Tick the box next to Show keyboard and emoji viewers in menu bar.


Close System Preferences.
You'll find the emoji and keyboard viewer icon in the top-right corner of the menu bar.