OnLeaks
By MacRumors Staff
OnLeaks Articles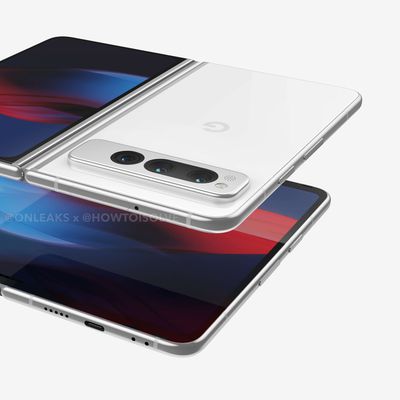 New renders and design details for the long-rumored Google Pixel Fold have emerged online, including display sizes and overall dimensions, as well as an expected launch date in the spring. According to established leaker OnLeaks (via Howtoisolve), previous rumors were correct to claim that the Google Pixel Fold will adopt a form factor similar to the Oppo Find N. Google's foldable is set to...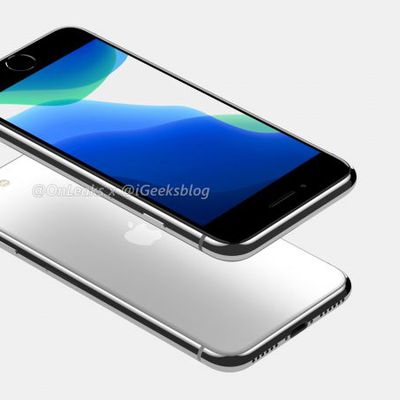 OnLeaks, a well-known leaker who shared accurate renders of the iPhone 11 Pro over nine months before the device was unveiled, has returned with new concept art for the so-called "iPhone 9" or "iPhone SE 2" by way of iGeeksBlog. In line with earlier predictions from analyst Ming-Chi Kuo, OnLeaks expects the iPhone 9 to resemble the iPhone 8, including a 4.7-inch LCD display with thick bezels,...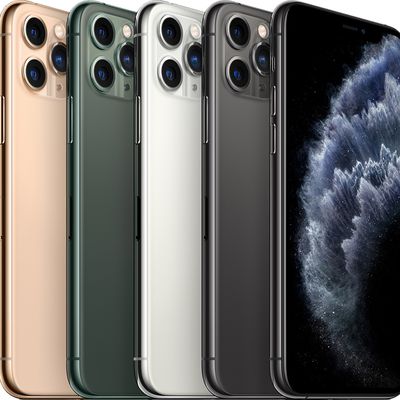 Apple's new iPhone 11 Pro and iPhone 11 Pro Max both come with 6GB of RAM – 2GB more than the previous generation ‌iPhone‌ XS series – while the ‌iPhone‌ 11 features 4GB, up from 3GB in the ‌iPhone‌ XR, according to new details leaked today. The specs come from reliable mobile leaker Steve Hommersteffer (@OnLeaks), whose tweet today also claims to reveal the battery capacities for Apple's...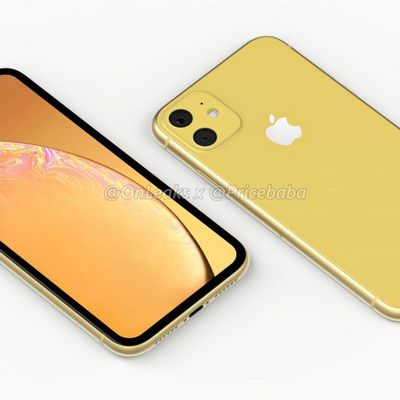 In partnership with Pricebaba.com, @Onleaks today released a series of high-quality renders of the next-generation iPhone XR expected to launch this coming September. The renders are based on rumors and alleged leaks regarding the device's outward design. The ‌iPhone‌ XR successor depicted in the renders could easily be mistaken for last year's ‌iPhone‌ XR, if it wasn't for the addition of...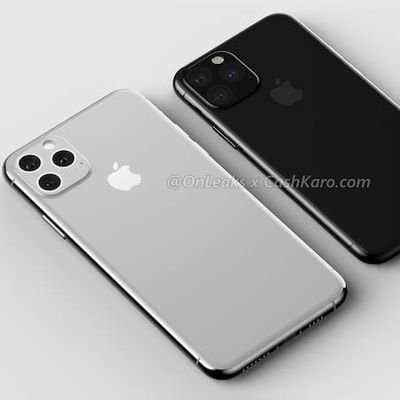 Indian blog CashKaro has collaborated with OnLeaks to share new renders of the so-called "iPhone XI" and "‌iPhone‌ XI Max," providing a side-by-side comparison of the expected successors to the ‌iPhone‌ XS and ‌iPhone‌ XS Max. Both new iPhones are expected to stick with the same 5.8-inch and 6.5-inch OLED displays as the ‌iPhone‌ XS and ‌iPhone‌ XS Max, but the thickness of each device is...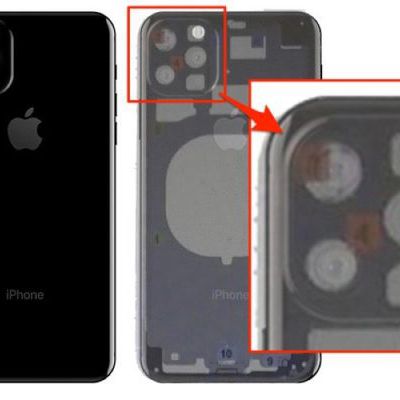 Serial phone leaker Steve Hemmerstoffer (@OnLeaks) has shared another alleged leak of Apple's next-generation iPhone, presumably scheduled to launch around September this year. Just another leak seemingly confirming my January #iPhoneXI prototype leak accuracy... 😏 pic.twitter.com/qVWF59GgKr— Steve H.McFly (@OnLeaks) March 28, 2019 The shared picture, above, depicts handset chassis...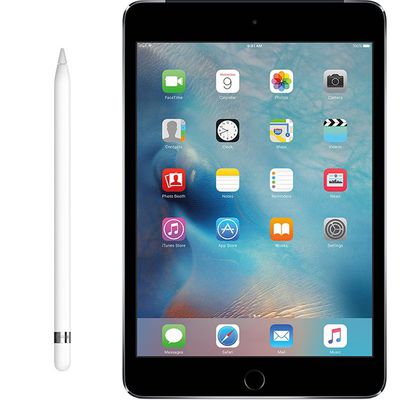 Serial tech leaker Steve Hemmerstoffer (@OnLeaks) claims to have received an alleged CAD rendering of Apple's so-called "iPad mini 5," rumored to be launching in the Spring. Hemmerstoffer has yet to share the image, but assuming the leak is legit, he says it suggests there will be no major design changes to the next-generation ‌iPad mini‌, save for a "relocated mic, centered on the upper back ...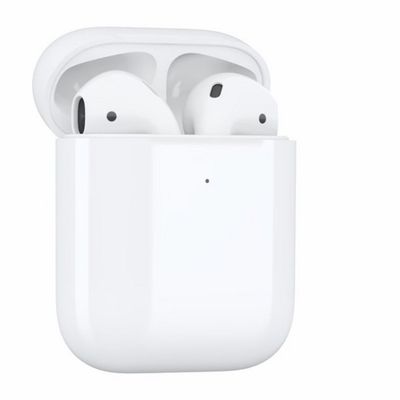 OnLeaks' Steve Hemmerstoffer today tweeted that the AirPods wireless charging case will be ready to launch sometime soon, but the actual AirPods 2 with "Hey, Siri" funtionality may be delayed to the fall. OnLeaks itself casts some doubt on this rumor, by stating up front that the news was gained from a "new and yet unconfirmed," but seemingly reliable source. Hemmerstoffer appears to be most...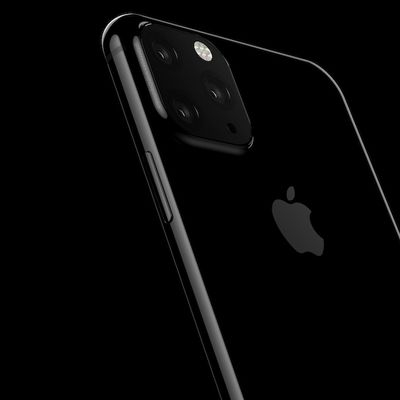 Serial phone leaker Steve Hemmerstoffer has partnered with Indian tech site Digit to release some new renderings claimed to be of the next-generation iPhone, presumably scheduled to launch around September of this year. The distinguishing feature of the renderings is the rear camera, which is a large, unusual-looking patch housing three lenses in a triangular configuration, a flash, and a...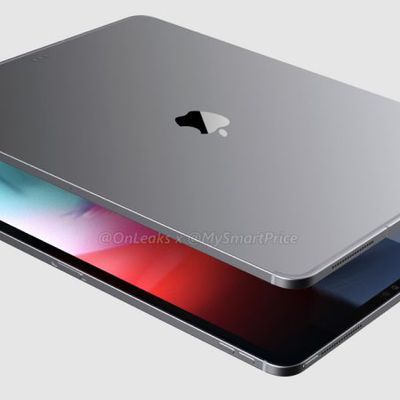 Serial mobile leaker Steve Hemmerstoffer shared high-resolution renders today, courtesy of tech blog MySmartPrice, that are based on supposed leaked CAD images of Apple's upcoming redesigned iPad Pro. Reliable Apple analyst Ming-Chi Kuo has said Apple is working on two new iPad Pro models that take design cues from the iPhone X, measuring in at 11 and 12.9-inches. In addition to the...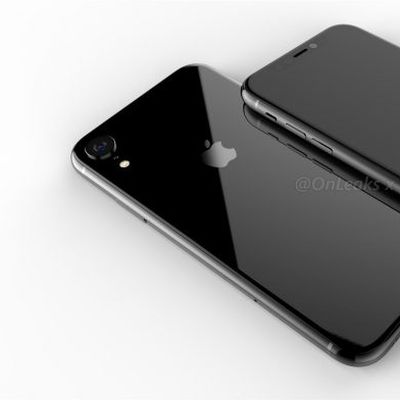 Apple is widely rumored to release what will essentially be a lower-priced but lesser-featured iPhone X later this year. Ahead of then, renders have surfaced that may reveal what the device will look like. Steve Hemmerstoffer, who runs the OnLeaks account on Twitter, has teamed up with the blog MySmartPrice to share photos and a video of the alleged 6.1-inch iPhone, expected to be announced...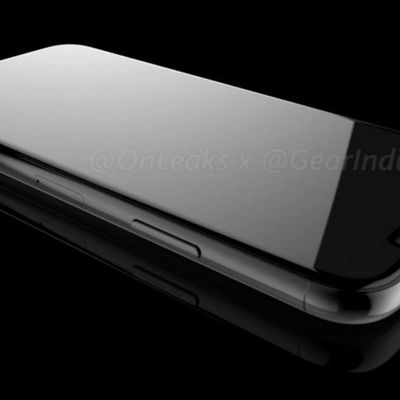 Mobile phone leaker @OnLeaks and tech blog @GearIndia posted a series of high-quality renders on Tuesday that claim to be based on leaked factory CAD images of Apple's upcoming OLED iPhone. The images offer perhaps the clearest idea yet of how Apple's redesigned "iPhone 8" with edge-to-edge display may look with the screen powered off, if the company does indeed choose to sign off on a...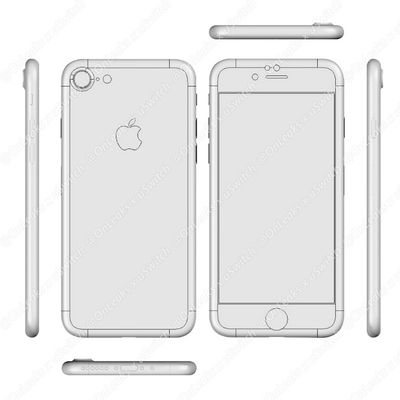 Less than four months before Apple is expected to announce the iPhone 7 and iPhone 7 Plus, which may have a "Pro" moniker instead, purported new blueprints of the smartphones have been shared by uSwitch on behalf of noted leaker Steve Hemmerstoffer, who runs the Twitter account OnLeaks. The drawings, purportedly sourced directly from Taiwan-based Apple casing subcontractor Catcher Technology,...