Microsoft Office
By MacRumors Staff
Microsoft Office Articles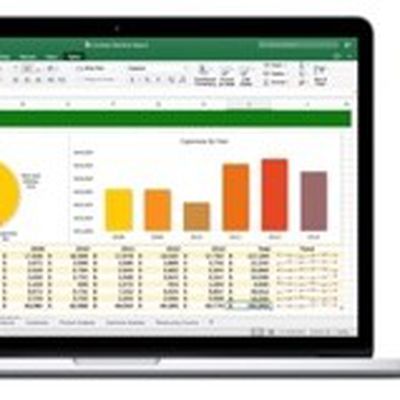 Since OS X El Capitan was released to the public last week, Microsoft Office users have noticed some serious bugs when attempting to use the software. MacRumors has received multiple emails from people having issues with Office 2016, and there are several threads about the problem on our forums. Word, Excel, Outlook, and PowerPoint are crashing for many Microsoft users who have installed...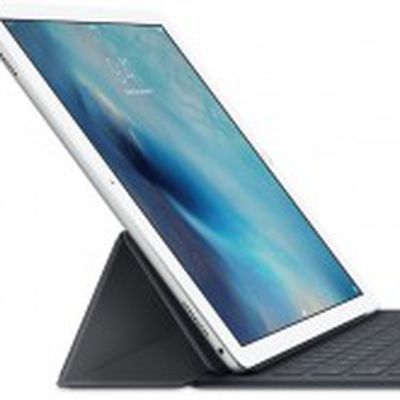 Microsoft will require an Office 365 subscription to use Office apps on an iPad Pro, reports Ars Technica. The reason is that the tablet's 12.9-inch screen size exceeds Microsoft's 10.1-inch threshold for free access to viewing and editing features. Comparatively, the Office suite of apps on the iPad Air and iPad mini allow viewing and editing documents for free, since their screen sizes are...

Microsoft held its annual BUILD conference for developers this morning, where it made several announcements that may be of interest to Mac and iOS users. First off, the company announced cross-platform add-ins that will deeply integrate third-party apps and services into multiple versions of Office, including Office for iOS. Microsoft's add-ins (which can be thought of as plug-ins) will enable ...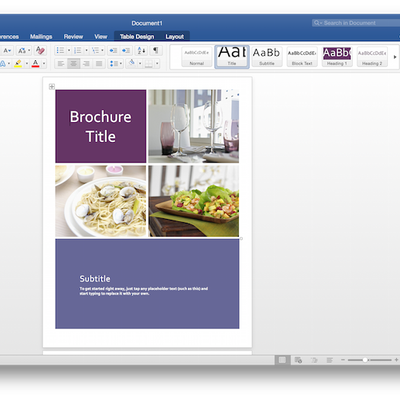 Microsoft today updated its Office 2016 for Mac Preview, just over a month after it first launched, with an updated look and new features. Word received the most new features while OneNote received no new features. Visual updates include a colored top bar and a more refined bottom bar for Word, Excel and PowerPoint; Outlook and OneNote did not receive visual updates. The new look of Microsoft ...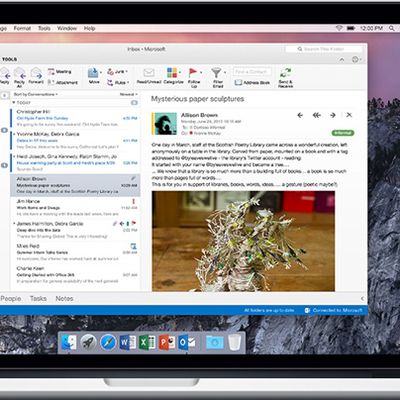 Microsoft is today introducing a preview of the next iteration of its office software designed for Mac users, Office 2016. Office 2016 for Mac is the company's first major Mac release since Office 2011, and it brings new versions of Word, Excel, and PowerPoint with redesigned Retina-optimized interfaces, new features, and a heavy focus on collaboration and cloud integration. Office 2016 for...

Microsoft today released an update for its suite of Office apps on Apple's iPhone and iPad App Store for users running iOS 8. The 1.6 updates bring, along with the usual bug fixes and performance enhancements, full support for saving and syncing documents via Apple's iCloud Drive service (via The Verge). Microsoft says users of its most popular software like Word, Excel, and PowerPoint can now ...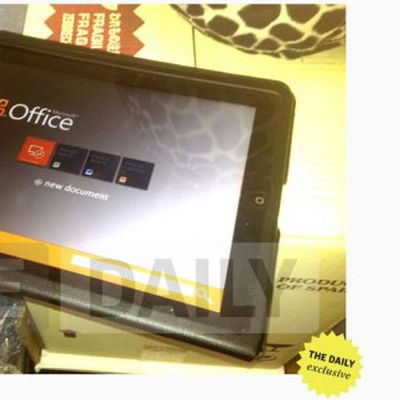 BGR reports that Microsoft is planning to launch Office for iOS in November this year, with the source claiming first-hand knowledge of the software running on an iPad. With the app's splash screen referring to it as "Office for iOS", the source also speculates that the app may also be coming to the smaller screens of the iPhone and iPod touch. In addition to its iOS effort, Microsoft is also...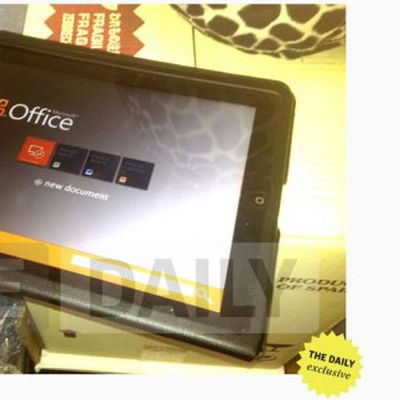 Earlier today, a report from The Daily claimed that Microsoft has a "working prototype" of its Office suite for iPad, with the app reportedly set to be submitted to Apple for App Store approval "soon". The New York Times now reports that Microsoft has issued a statement denying at least some of the claims made in the original report, although the company offered no detail on what specific...