Microsoft today announced the launch of a new Office 2019 for Mac Preview, which is available starting today for its commercial customers.
Office 2019 for Mac, which includes new versions of Word, Excel, PowerPoint, Outlook, and OneNote, is the next perpetual update to Office for Mac and will ship alongside Office 2019 for Windows during the second half of 2018.
The new software is designed for customers who aren't yet using Microsoft's Office 365 subscription service and prefer instead to have access to perpetual non cloud based apps.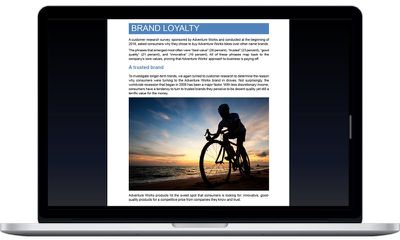 According to Microsoft, Office 2019 for Mac introduces a roaming pencil case and ribbon customizations across all Office apps, a new focus mode in Word, a focused inbox in Outlook, new charts and functions in Excel, and morph transitions, in-click sequence, and 4K video export in PowerPoint.
The update also includes features for IT designed to simplify deployment and management, such as command-line tools for centrally controlling how and when Office updates are provided to users and support for industry-standard MDM policies and preferences.
The new additions to Office 2019 for Mac are already included in the Office 365 ProPlus plan available to businesses, but are not available in Office for Mac 2016, the current perpetual Office version.
Microsoft has also prepared a website that lists all of the available features for the Office 2019 for Mac Preview.
Microsoft users interested in joining the Office 2019 for Mac Preview can do so by following the directions available on Microsoft's support site.