Magic Trackpad
By MacRumors Staff
Magic Trackpad Articles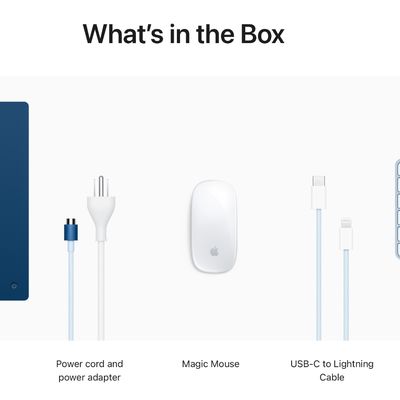 The newly announced M3 iMac is still accompanied by peripherals with a Lightning port for pairing and charging, rather than USB-C as rumored. In recent months, Apple was widely expected to be planning to switch the Magic Keyboard, Magic Trackpad, and Magic Mouse to USB-C upon the release of the M3 ‌iMac‌, but that has not occurred. These peripherals continue to feature a Lightning port and...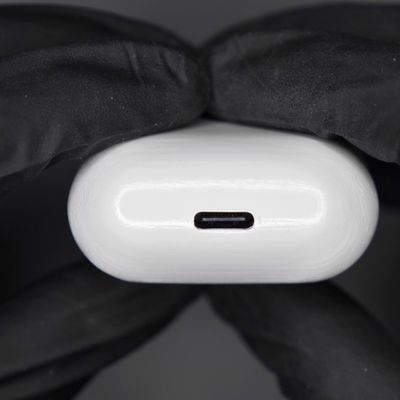 All three AirPods models and Mac accessories like the Magic Keyboard and Magic Trackpad are likely to transition to USB-C by 2024, according to Bloomberg's Mark Gurman. AirPods Charging Case with USB-C port by Ken Pillonel. Earlier this week, the European Parliament approved a new directive to force manufacturers to offer USB-C as a common charging port across a wide range of devices in...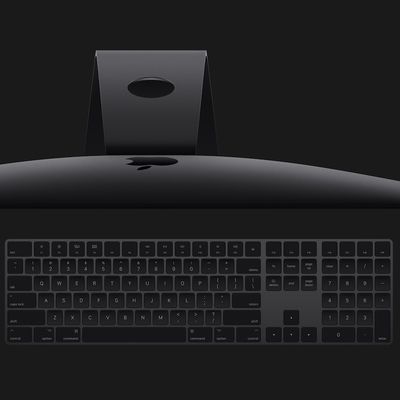 Apple this week stopped selling its Magic Keyboard with Numeric Keypad, Magic Mouse 2, and Magic Trackpad 2 accessories for the Mac in a Space Gray color, around three months after discontinuing the iMac Pro, which also came in Space Gray. Last month, Apple listed the Space Gray accessories as available while supplies last, and the company has now removed the product pages from its website...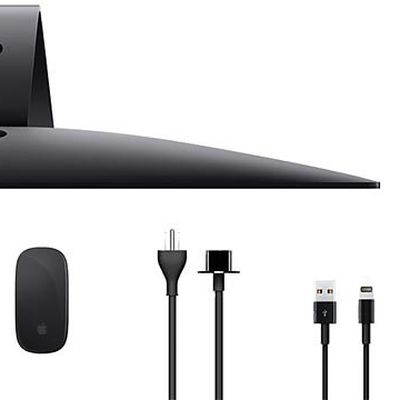 Apple has confirmed the Magic Keyboard, Magic Mouse 2, and Magic Trackpad 2 in Space Gray are "available only at the time of your iMac Pro purchase." The fine print on Apple's iMac Pro order page spells bad news for customers who were hoping to be able to purchase the Space Gray accessories separately for use with other Macs and Apple devices. Apple sells the Magic Keyboard, Magic...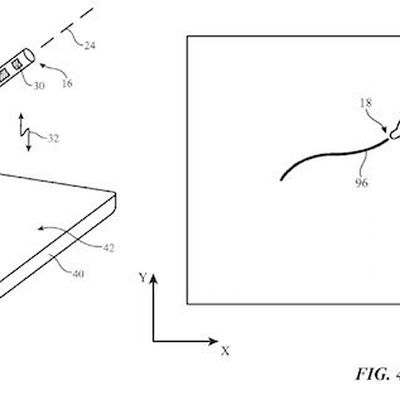 The United States Patent and Trademark Office today granted Apple a patent for a "Stylus with inertial sensor," equating to an advanced version of the Apple Pencil that could potentially function with the company's iMac-compatible Magic Trackpad (via Patently Apple). The patent was originally filed in November 2014, but was only recently published in May of 2016. The patent briefly mentions...

San Francisco-based accessory manufacturer Waterfield Designs today unveiled a new line of protective cases for the newly announced Magic Keyboard and Magic Trackpad 2. The company promises that the custom-fit cases protect the new Apple accessories from everyday drops and dings, and are thin and light enough to slip into bigger bags. The Waterfield Magic Keyboard Slip case The Magic Keyboard ...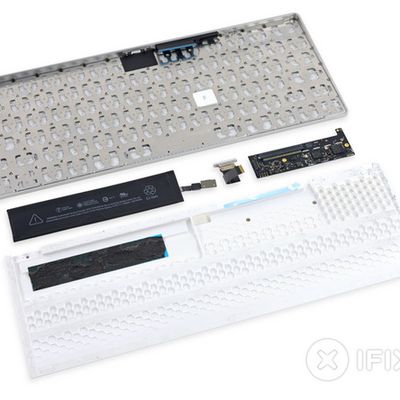 iFixit has published detailed teardowns of the new Magic Keyboard, Magic Mouse 2 and Magic Trackpad 2, providing a closer look at the internal design and several matching components inside the trio of accessories. The teardown experts first pried through the Magic Keyboard's adhesive to uncover its logic board, rechargeable 793 mAh lithium-ion battery, Lightning connector cable and...

Apple introduced a trio of new keyboard and mouse accessories in the Magic Mouse 2, Magic Keyboard and Magic Trackpad 2 this week, and the first hands-on unboxing videos of the new products are now available. YouTube reviewer Michael Kukielka has uploaded an unboxing and video review of the Magic Mouse 2, $79, providing a closer look at the mouse's new bottom-facing Lightning port for...

Apple has updated its website with a wealth of new information following its announcement of new 4K and 5K iMacs and a new Magic Keyboard, Magic Mouse 2 and Magic Trackpad 2. Here are some of the more interesting tidbits that have been overshadowed by the larger announcements. New iMacs Then and Now — Apple has published a new "Then and Now" page that compares the 1998 iMac G3 with the 2015...

Recently, Apple let Medium behind the doors of its Input Design Lab while the company was in development for the new set of iMacs and accessories that just launched today. While visiting the lab, journalist Steven Levy got some behind-the-scenes glimpses of the "fanatical" production process taken by the team at Apple, and even discussed topics -- like the iMac's relevance -- with a few Apple...

Apple today announced that it has updated its iMac lineup, introducing new 21.5-inch iMac with Retina 4K Display and 27-inch iMac with Retina 5K Display models. The all-new desktop computers feature faster processors and graphics, two Thunderbolt 2 ports and up to 2TB of Fusion Drive storage for stock configurations. The 4K 21.5-inch iMac has a 3.1GHz Core i7 Broadwell processor and...

The third OS X El Capitan 10.11.1 beta seeded to developers yesterday contains references to a Magic Keyboard, Magic Mouse 2 and Magic Trackpad 2, as spotted by French website Consomac. Apple could ship the next-generation keyboard and mouse accessories alongside the new 4K 21.5-inch Retina iMac expected to launch next week, although the exact release date remains uncertain. Apple's ...