Environment
By MacRumors Staff
Environment Articles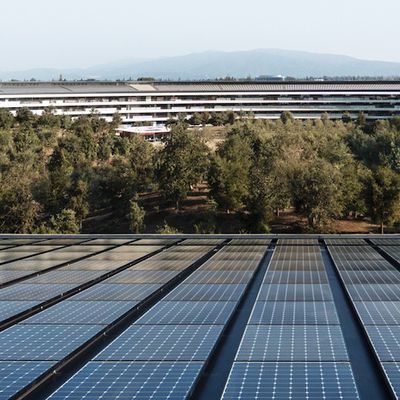 Apple today called on its suppliers to take new steps to decarbonize and address their greenhouse gas emissions. In a press release, Apple said that it will evaluate the work of its manufacturing partners on a regular basis to encourage them to decarbonize their Apple-related operations and use 100 percent renewable energy, tracking and auditing progress annually. It added that Apple will...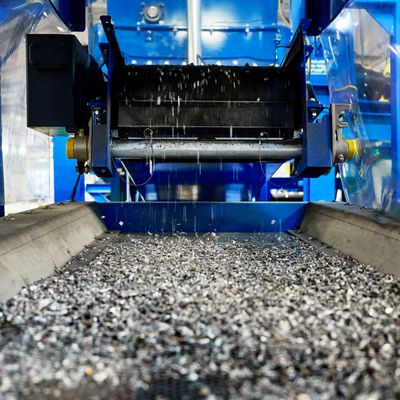 Apple today published its 2022 Environmental Progress Report, setting out the company's ongoing efforts to reduce its impact on the environment and combat climate change, as well as new details about its increased use of recycled materials. Apple has introduced certified recycled gold and more than doubled its use of recycled tungsten, rare earth elements, and cobalt. Almost 20 percent of...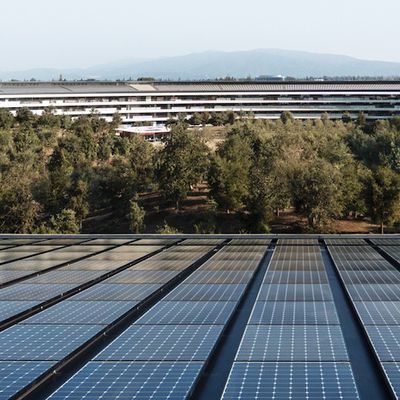 Apple today announced that its suppliers have more than doubled their use of clean power over the past year. Apple's suppliers are now using over 10 gigawatts of clean energy out of almost 16 gigawatts in total commitments in the coming years. Last year, the renewable energy projects avoided 13.9 million metric tons of carbon emissions, with current projects equivalent to removing three...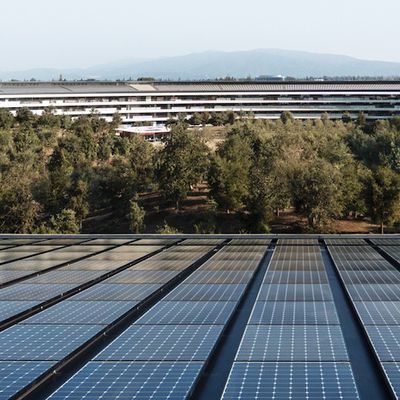 Apple's strict environmental goals are putting pressure on the company's global supply chains, DigiTimes reports. In a paywalled report, ‌DigiTimes‌ claims that Apple's goal of achieving carbon neutrality by 2030 is putting pressure on its supply chain, with major suppliers such as TSMC scrambling to meet the company's demands. Sources speaking to ‌DigiTimes‌ said that TSMC was making slow...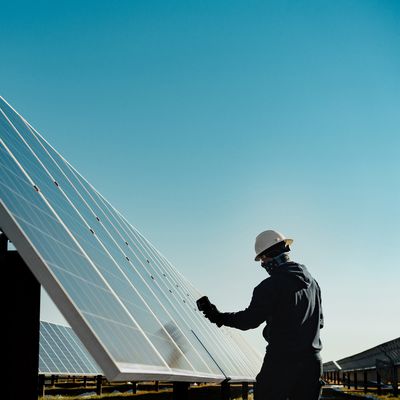 Ahead of the 2021 United Nations Climate Change Conference, also known as COP26, Apple today announced that it is adding 10 new projects for its "Power for Impact" initiative, which looks to bring clean energy solutions to communities around the world, and has more than doubled the number of its suppliers committed to using 100 percent clean energy over the past year. Apple announced its...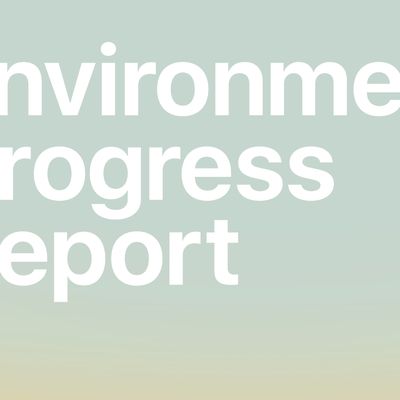 Apple has today published its 2021 Environmental Progress Report, setting out the company's ongoing efforts to reduce its impact on the environment and combat climate change. Apple's goal of reaching net-zero carbon emissions by 2030 is central to the report. For example, Apple highlights its increasing use of recycled materials in its products and packaging, emphasis on...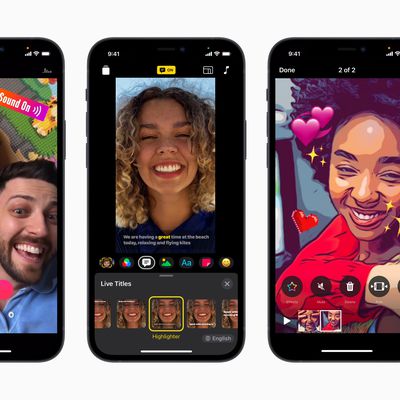 Apple is partnering with the Redford Center for the second annual Redford Center Stories Challenge, a youth filmmaking challenge that seeks to amplify the voices of students and educators in the environmental justice movement (via Variety). The 2021 Redford Center Stories Challenge encourages middle-school-aged youths to promote environmental justice themes through the medium of film....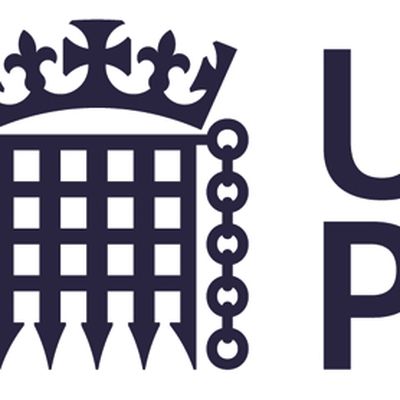 After failing to appear before British lawmakers, Apple has been accused of not taking its environmental obligations seriously enough, particularly on e-waste, reports Bloomberg. Apple CEO Tim Cook was asked to appear before the Environmental Audit Select Committee of the House of Commons, but failed to respond before a September 4 deadline. Apple was previously asked to put forward a...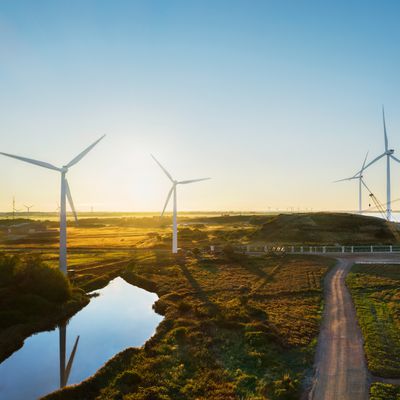 Apple has today announced that it will construct two of the world's largest onshore wind turbines near Esbjerg in Denmark, in an expansion of its investment in renewable energy. Via a press release, Apple explained that the new 200-meter-tall turbines will produce 62 gigawatt hours of energy every year, enough to power almost 20,000 homes. The area will also function as a test site for...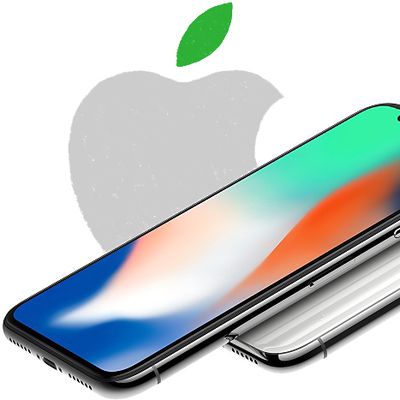 Apple today shared an iPhone X environmental report, detailing the smartphone's environmental performance as it relates to climate change, energy efficiency, material efficiency, and restricted substances. The report reveals that the base model iPhone X generates an equivalent of 79 kilograms of carbon dioxide over its life cycle, which is the highest estimated greenhouse gas emissions of...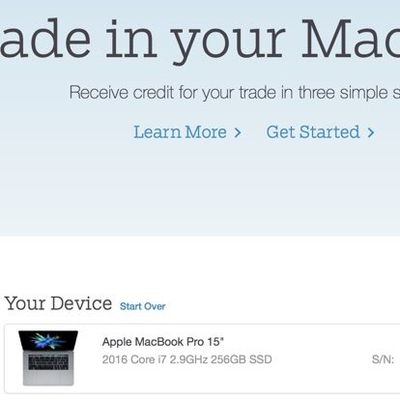 Apple today updated its Mac recycling program to partner with a new company, replacing longtime partner PowerOn with Phobio, a company that promises a seamless device buyback program. Apple's recycling program is designed to offer Apple users cash for their old devices by providing simple trade-in options. Starting today, when you use Apple's Renew and Recycling program to recycle a Mac...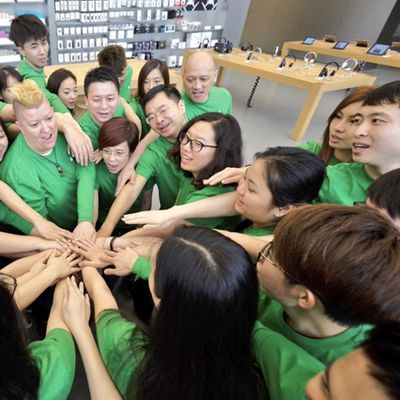 In honor of Earth Day, which takes place on Saturday, April 22, Apple employees will transition from their standard blue shirts to green Earth Day shirts starting on Thursday, April 20. Apple also celebrates Earth Day by updating the logos on its retail stores around the world, adding a green leaf accent to the traditional white Apple. Earth Day represents one of the few days a year Apple...