Astropad
By MacRumors Staff
Astropad Articles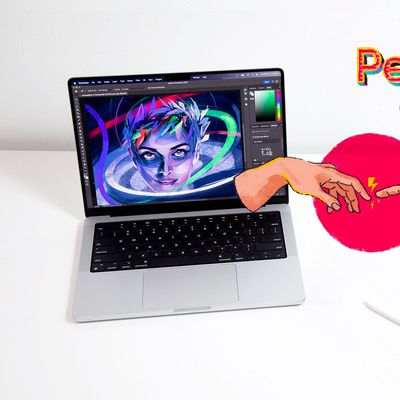 Astropad Studio, the app that is designed to turn the iPad into a drawing tablet for a Mac, is today gaining a major new networking feature that will cut down on latency. Peer-to-peer networking will allow an ‌iPad‌ to connect directly to a Mac using a wireless connection, which Astropad says will cut latency in half by bypassing the router. No cable between the two devices will be...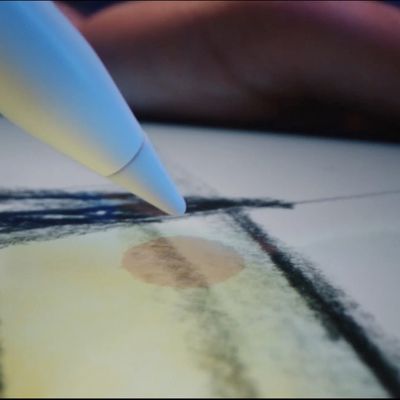 Astropad today announced an update to the Astropad Studio app, which adds support for the Apple Pencil hover feature that Apple introduced with the new M2 iPad Pro models. Astropad Studio is designed to allow you to draw on your Mac using your iPad, so the hover gesture can be used with the macOS software on the ‌iPad‌. Astropad says that users have been asking for ‌Apple Pencil‌ hover...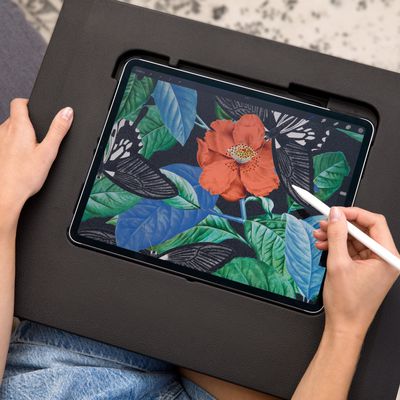 Astropad, known for Astropad Studio software and the Luna Display dongle, today announced the launch of its latest project, called Darkboard. The Darkboard is a lightweight drawing surface designed to be used with the iPad, providing a more ergonomic way to sketch and draw wherever you are. Weighing in at 1.4 pounds, the Darkboard is made from a rigid foam material that cushions the arm and...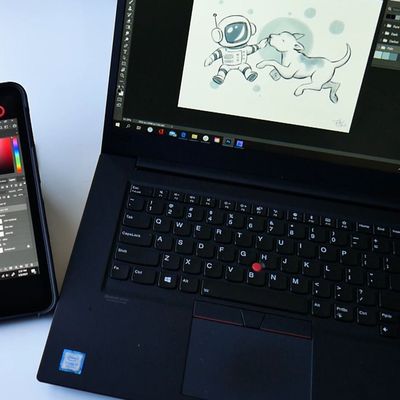 Astropad today announced the launch of "Project Blue," a new public beta initiative that introduces cross-platform support for connecting an iPad to a PC. With the beta, ‌iPad‌ artists can use an ‌iPad‌ as a wireless drawing tablet for a PC by mirroring their Windows desktop to their iPads. Prior to today, the Astropad software could turn an ‌iPad‌ into a drawing device able to be used with...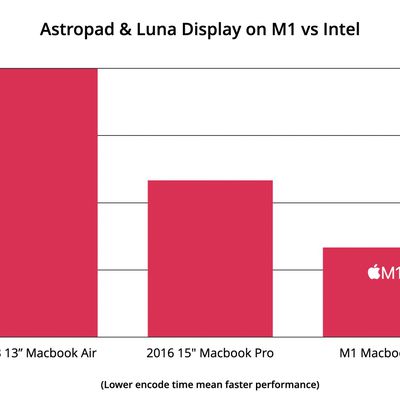 Astropad today announced that its Luna Display and Astropad software have been updated with support for Apple's new M1 Macs. Luna Display is an adapter that allows a Mac or an iPad to be used as a secondary display for a main Mac, while Astropad is software that lets an ‌iPad‌ be used as a secondary display or drawing tablet for a Mac. The software updates allow Astropad and Luna Display...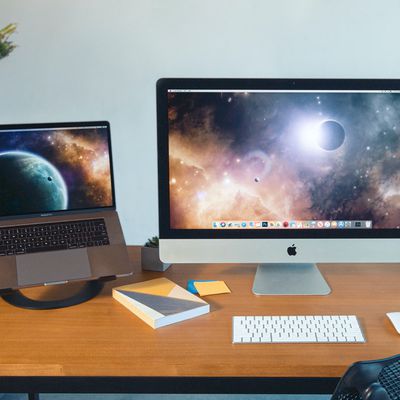 For this week's giveaway, we've teamed up with Astropad to offer MacRumors readers a chance to win a Luna Display adapter that can turn an extra Mac or an iPad into a secondary display to be used with a main Mac. The inch-long Luna Display adapter plugs into a Mac using a USB-C port (on newer Macs) or a Mini DisplayPort (on older Macs) and then when paired with the Luna Display software,...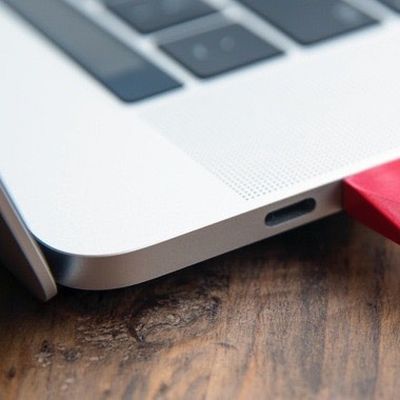 Astropad today introduced new updates for both its Astropad Studio and Astropad Standard apps, bringing support for the Luna Display adapter, which is also now available for pre-order. Introduced as a Kickstarter project last year, the Luna Display is designed to turn any iPad into a wireless second display for the Mac. Astropad alone mirrors the Mac display, but Luna Display is designed...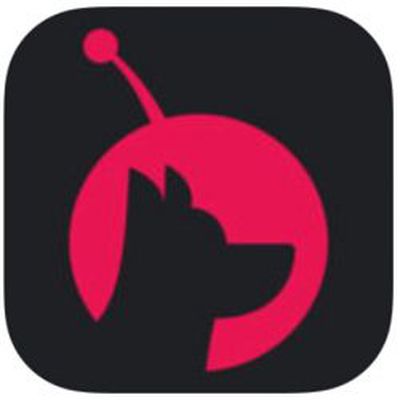 Astro HQ, the makers of popular iPad drawing app AstroPad Studio, yesterday announced that their plans for a "Camera Button" feature for the app have been scuppered by Apple. The developers' clever hack that turns an iPad's front-facing camera into a functional software button was supposed to be coming in the next AstroPad Studio update, but Apple has rejected it on the grounds that the idea...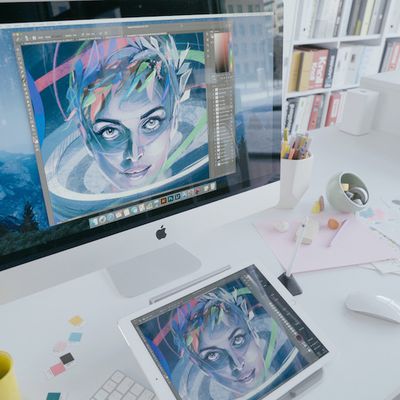 Second-screen iPad app Astropad has today launched a new premium version of its drawing suite called "Astropad Studio" that's been built exclusively for the iPad Pro (via TechCrunch). The new service offers users a number of advantages over the basic app -- including 40 MB/s max speed for lower latency, deep Apple Pencil integration, and more -- for a subscription plan of $7.99/month or...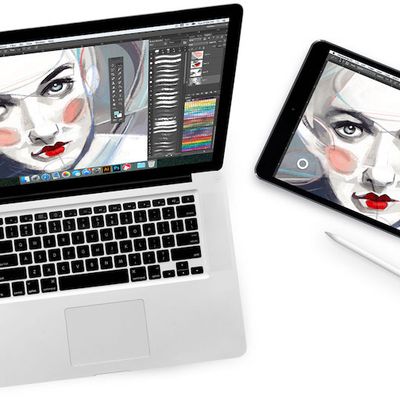 Astropad today launched version 2.0 of its iPad app, which transforms a compatible iPad into a drawing tablet for a connected Mac. Once connected, Astropad mirrors the Mac's display onto the iPad to let users take advantage of the tablet's touch controls for drawing and editing photos in various Mac apps. The new update follows last year's introduction of support for the 12.9-inch iPad Pro and...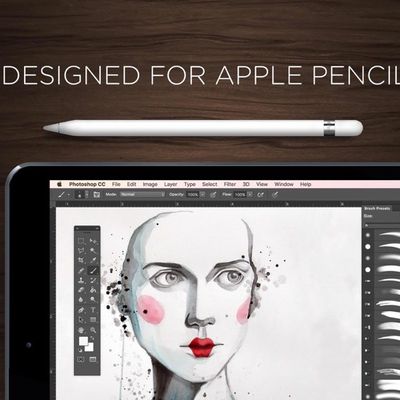 Astropad, the app designed to turn the iPad or iPhone into a graphics tablet for the Mac, was today updated with support for Apple's 12.9-inch iPad Pro and the Apple Pencil accessory. For those unfamiliar with Astropad, it works alongside an accompanying Mac app to mirror the Mac's display to the iPad, allowing the iPad's touch screen and controls to be used for editing photos and creating art ...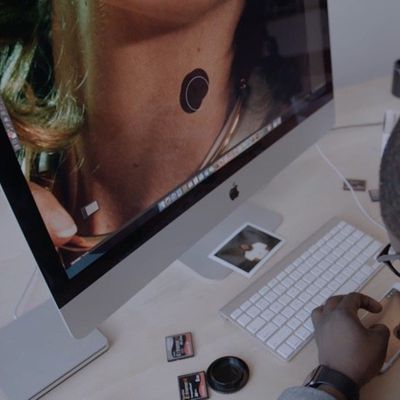 Earlier this year, a team of ex-Apple engineers released Astropad, an app designed to turn the iPad into a graphics tablet for the Mac. Following rave reviews, the team behind Astropad decided to expand to the iPhone, and is today debuting a new Astropad Mini app. Like the iPad version of the app, Astropad Mini transforms the iPhone into a miniaturized professional graphics tablet that can be...