Apple is working on a third-generation version of the AirPods, and for this updated version rumored to be launching in 2021, we could see some design changes for the first time since the ‌AirPods‌ came out in 2016. This guide covers everything that we know about the upcoming ‌AirPods‌ 3.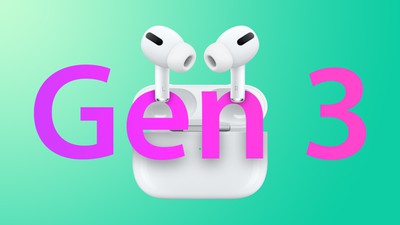 Design Updates
The third-generation ‌AirPods‌ may be updated with a design that's similar to the AirPods Pro, featuring a shorter stem and a body design that's more similar to the ‌AirPods Pro‌. Some leaks have suggested the ‌AirPods‌ will have silicone tips, but others indicate that the earpiece design could be like the ‌AirPods‌, without a tip.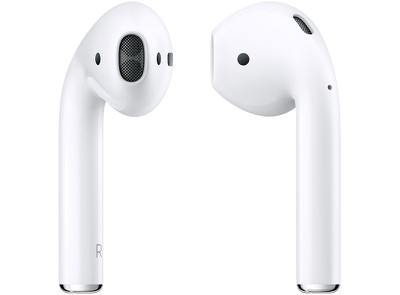 The current ‌AirPods‌


While the ‌AirPods‌ 3 might look a lot like the ‌AirPods Pro‌, they're not expected to get Pro-level features like Active Noise Cancellation and will be identical in overall function to the current ‌AirPods‌.
Some rumors and leaked designs have indicated the ‌AirPods‌ 3 will have silicone ear tips like the ‌AirPods Pro‌, but images that were shared in March by 52audio appear to depict a set of ‌AirPods‌ with an ‌AirPods‌ Pro-style design and no silicone ear tips.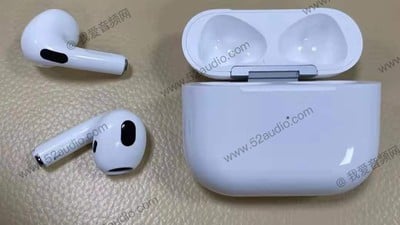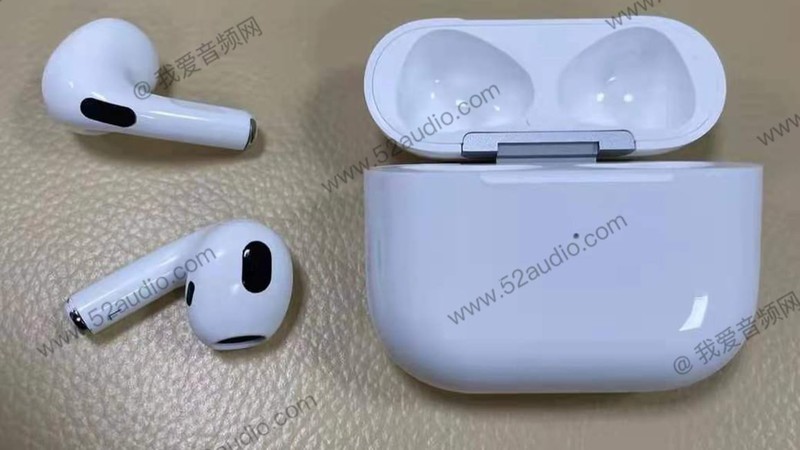 Instead, the ‌AirPods‌ appear to be a hybrid between the ‌AirPods‌ and the ‌AirPods Pro‌, offering an ‌AirPods Pro‌ look but with a body that fits into the ear without an ear tip.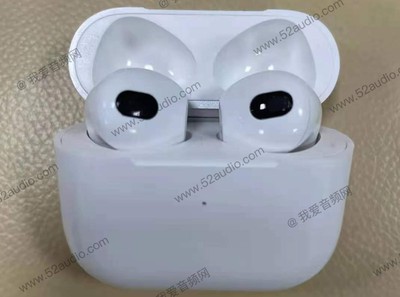 The ‌AirPods‌ case that leaked also does not appear to have the space for silicone earbuds to be added.
Other leaked renders images, such as these that surfaced in February 2021, clearly have a design that suggests the ‌AirPods‌ 3 will indeed have silicone ear tips, so the ear tip status is unclear.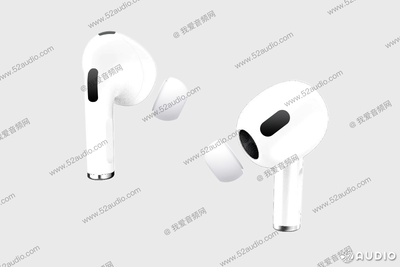 The ‌AirPods‌ in the leaked images feature a shorter stem, while the case is wider to accommodate the new design.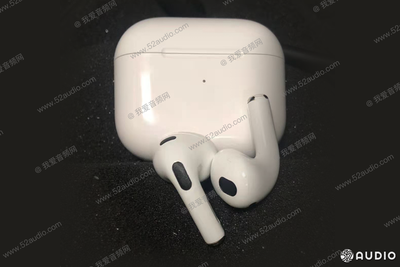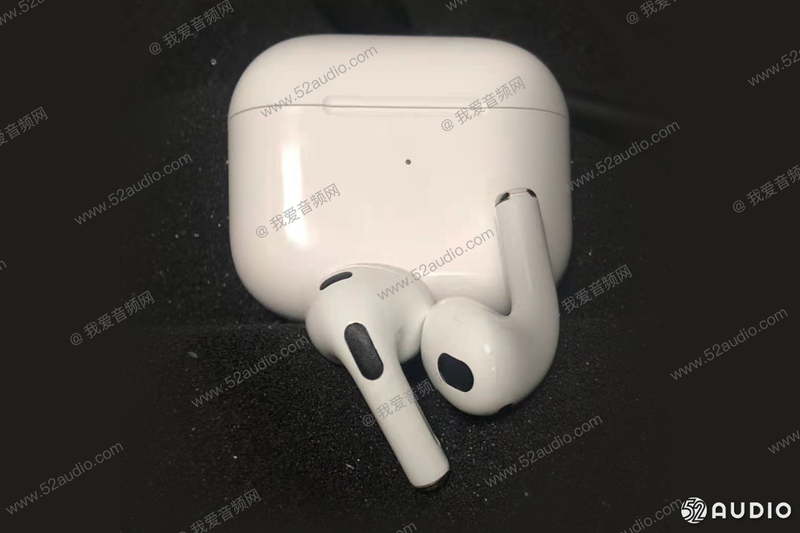 A set of renders said to be sourced from a "supplier" leaked in March, and these renders also feature a design without silicone ear tips.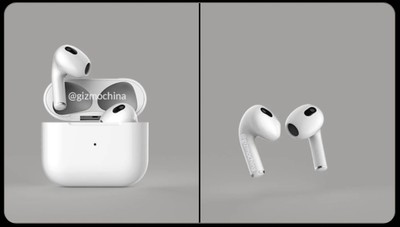 It's worth noting that ahead of the ‌AirPods Pro‌ launch, many of the prototypes and leaks that we saw were shown without ear tips, so it's possible that's the case here, but it's also possible that the ‌AirPods‌ will have a tipless design.
Counterfeit "AirPods 3" have already begun being sold prior to the official product's announcement, featuring a design that is precisely in line with the previously leaked images.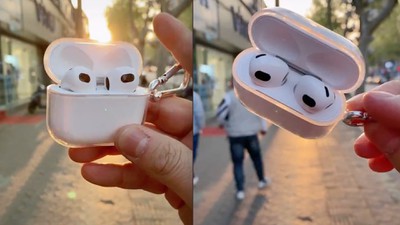 New Internal Hardware
Apple is rumored to be working on a new wireless chip that could be included in the third-generation ‌AirPods‌, and there could potentially be some improvements in battery life. A new wireless chip could bring extended range, but the ‌AirPods‌ 3 are expected to function like the current version with fast device switching and quick pairing with Apple devices, among other benefits.
In more technical news, the ‌AirPods‌ 3
will feature
a more compact integrated system-in-package (SiP) that's similar to the SiP used in the ‌AirPods Pro‌. This will allow more of the audio features to be integrated into a smaller casing design like the ‌AirPods Pro‌.
HiFi Music?
In early May, Hits Daily Double said that Apple is working on introducing both a HiFi music tier and third-generation ‌AirPods‌ "in the coming weeks," and there have indeed been signs of HiFi music in the iOS 14.6 beta.
A rather sketchy rumor from an unverified source has suggested the third-generation ‌AirPods‌ and the HiFi Apple Music tier will launch on May 18 via a press release, but it's not clear if this is accurate information and it should be viewed with skepticism. Apple did, however, recently confirm its work on lossless audio with an ‌Apple Music‌ for Android update.
Other Features
52audio, a site that shares rumors about headphones and earbuds, believes the ‌AirPods‌ 3 will feature the same pressure-relieving system that's used in the ‌AirPods Pro‌. The system is meant to equalize pressure within the ear to mitigate discomfort from using the ‌AirPods‌ for a long period of time.
The ‌AirPods‌ 3 may also have the same touch controls as the ‌AirPods Pro‌ rather than the single and double-tap gestures available on current ‌AirPods‌ models.
Cost
Since the ‌AirPods‌ 3 aren't getting Active Noise Cancellation, it's likely the pricing will remain as is, with Apple charging $199 for the ‌AirPods‌ with Wireless Charging Case. It's not known if there will be a cheaper version available with a standard charging case that charges over Lightning as Apple could opt to discontinue this option.
Release Date
Despite multiple rumors suggesting ‌AirPods‌ 3 would launch in the first half of 2021, likely at a spring event, recent rumors have indicated third-generation ‌AirPods‌ will see a late 2021 launch rather than an early 2021 launch.
Contrary to his previous speculated timeframe, Apple analyst Ming-Chi Kuo said in March 2021 that third-generation ‌AirPods‌ would not begin mass production until the third quarter of the year, suggesting that they may have been delayed. This prediction of mass production beginning in the third quarter has since been echoed by DigiTimes, and the leaker known as "L0vetodream" has also suggested that AirPods 3 will not be launching any time soon.
Bloomberg expects the third-generation ‌AirPods‌ to be released at some point in 2021, with new ‌AirPods Pro‌ to come in 2022.
Read More
For more on the current-generation ‌AirPods‌ and what we expect to see when the ‌AirPods‌ 3 launch, we have a full AirPods roundup with all of the details you might want to know.