iPhone 15's USB-C Port: 4.5W Charging for Accessories, USB 3.2 Gen 2 for Pro Models, and More
In a support document published on Friday, Apple provided some additional details about the USB-C port found on all iPhone 15 models.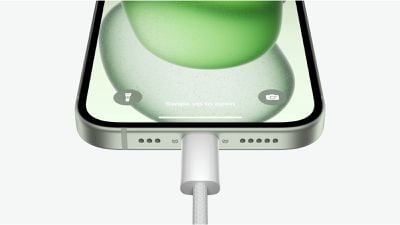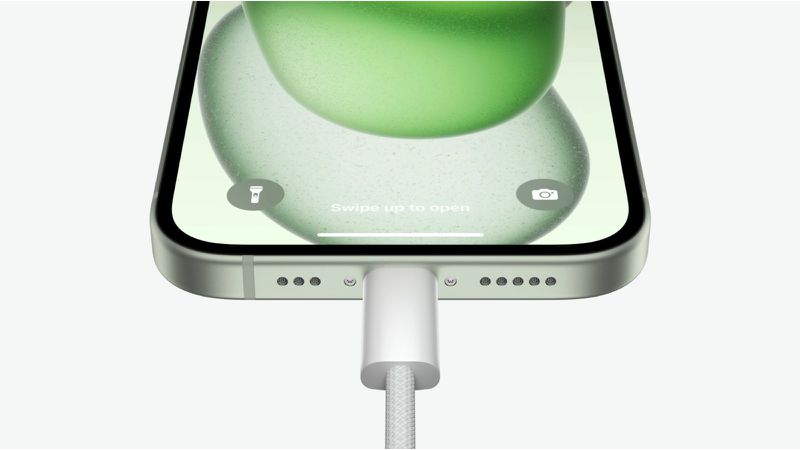 First, Apple said all iPhone 15 models can charge an Apple Watch, AirPods case, or other small accessories connected to the USB-C port at up to 4.5W. Apple already announced this capability, but it had not provided the wattage information.
Second, the document reveals that the iPhone 15 Pro and Pro Max support USB 3.2 Gen 2 for data transfer speeds up to 10 Gbps. Apple had already revealed that the devices support USB 3, but the exact specification is now confirmed. The USB-C cable included with iPhone 15 Pro models supports USB 2 speeds, so a higher-spec cable is needed for faster speeds.
As we previously reported, the document indicates that all iPhone 15 models support DisplayPort for up to 4K HDR video mirroring to an external display or TV with a supported USB-C to DisplayPort cable, or an adapter. However, unlike select iPad models with Stage Manager, the iPhone lacks an extended display mode.
iPhone 15 Pro models also support recording ProRes video directly to an external storage device, at up to 4K and 60 frames per second.
To connect an iPhone 15 to a vehicle with a USB-A port for wired CarPlay usage, Apple says customers can use a USB-C to USB-A cable.
Additional information is outlined in the support document.