Custom MicroLED Displays Could Be Heading to the iPhone, Vision Pro, and Apple Car
Early production operations for Apple's custom microLED displays indicate that the technology is headed to a broad range of products, including headsets, iPhones, and automotive applications, Taiwanese research firm TrendForce reports.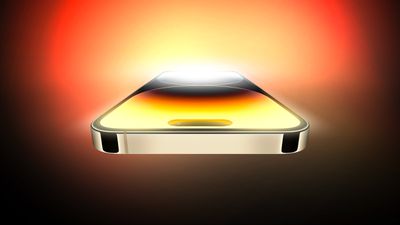 TrendForce also repeated their claim from last month that Apple's first microLED display will launch on a new Apple Watch Ultra model in 2026, rather than 2025, due to supply chain adjustments. The microLED display is expected to be 2.12-inches in size, a 10% increase over the display of the current Apple Watch Ultra.
In January, Bloomberg's Mark Gurman reported Apple is likely planning to bring custom microLED displays to the iPhone, iPad, and Mac after the technology debuts in a new version of the Apple Watch Ultra. He believes Apple's long-term plan is to bring microLED displays to all of its key products, but it could be a decade before it emerges in the Mac owing to the complexity of the technology at this early stage. For comparison, Gurman noted that the ‌iPhone‌ will have had OLED displays for over six years by the time they are expected to come to the iPad. Other reports from DigiTimes, Nikkei Asia, and The Information have indicated similar plans for Apple to transition to custom microLED displays across multiple product lines in an effort to become less reliant on Samsung.
Apple is believed to have spent more than six years developing microLED technology for what will become the first display custom-designed by the company itself, mirroring its work on Apple silicon. Apple reportedly kicked off the current form of its microLED project, codenamed T159, around 2017. At an earlier stage, it even wanted to introduce the technology with the iPhone X. The advanced display offers improved brightness, color reproduction, and viewing angles, making images look more like they are "painted" atop the display glass, and replace parts currently supplied by companies like Samsung and LG.