Apple to Mass Produce Its Own MicroLED Displays for iPhones
Apple will mass produce its own microLED displays in order to lessen its reliance on Samsung and increase its own control over supply, laying the groundwork to realize its ultimate goal of bringing the technology to iPhones, reports Nikkei Asia.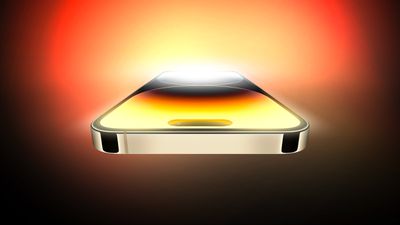 According to the outlet's sources, Apple has spent at least $1 billion on microLED research and development over past decade, and once production starts, Apple will itself perform the critical "mass transfer" step of the manufacturing process, which involves placing at least tens of thousands of tiny microLED chips onto substrates.
Apple plans to fabricate the tiny microLED chips directly on wafers, and will partner with ams-Osram for the microLED components, LG Display for the substrates, and TSMC for 12-inch wafers. This process will reportedly be carried out at Apple's secretive R&D facilities in the Longtan District in the northern Taiwanese city of Taoyuan.
Apple has R&D teams working on the displays in the U.S., Taiwan and Japan, and is said to have designed not only the driver integrated circuits for the microLED screens, but also some of the production equipment itself to better control the mass transfer process, allowing it to eventually adopt the display technology in products that traditionally use OLED panels supplied by Samsung and other suppliers.
Despite Apple's groundwork, microLED display production remains challenging and manufacturing costs are higher, which is why Apple will start rolling out the technology with the Apple Watch Ultra before ultimately mass producing microLED displays for iPhones.

"Apple's ultimate plan is to introduce the technologies on its iPhone, which is its key revenue source and has much bigger volume, to justify the investments over the years," said one of the sources who has seen samples of the company's microLED screen.
The display technology would allow for higher brightness, decreased power consumption, improved contrast ratio, and other benefits compared to current iPhones with OLED displays.
With the Apple Watch Ultra not expected to use microLED until 2025, the first iPhone to adopt the technology is likely still several years away from launching. All four iPhone 15 models coming later this year are expected to feature OLED displays.